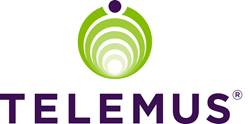 "The Barron's ranking is recognition that what we're building at Telemus is meaningful, important and resonating with our target client," Ran said. "We offer a more client-centric, holistic outlook far beyond just investment management, and we are proud to serve as a leader in our industry."
SOUTHFIELD, Mich. (PRWEB) March 21, 2018
Telemus Founding Partner and Chairman Gary Ran is once again among Michigan's Top 5 financial advisors, ranked by Barron's – a distinction he has held for eight consecutive years, since 2011. Barron's has also repeatedly selected Mr. Ran as one of "America's Top 100 Independent Wealth Advisors."
"The Barron's ranking is recognition that what we're building at Telemus is meaningful, important and resonating with our target client," Ran said. "We offer a more client-centric, holistic outlook far beyond just investment management, and we are proud to serve as a leader in our industry."
Founded in 2005, Telemus is an independent, fee-based firm that offers comprehensive financial advisory, investment management and asset management solutions for high net worth and ultra high net worth individuals and institutional investors. The firm, with offices in Southfield, Ann Arbor, Chicago and Los Angeles, manages approximately 3,800 accounts with over $2.7 billion in assets.
Barron's, a weekly newspaper published by Dow Jones & Company that covers U.S. financial information, market developments and relevant statistics, ranks advisors based on assets under management, revenue generated and quality of practices, including regulatory record and philanthropic work.
Mr. Ran is a proud supporter of a number of charities and philanthropic organizations focused on education and the arts including locally Beaumont Hospital, the Detroit Institute of Arts, Wayne State University, the Detroit Police Athletic League and the Detroit Public School Foundation.
For information on investing, contact a wealth management professional at 855-TELEMUS or online at http://www.telemus.com.