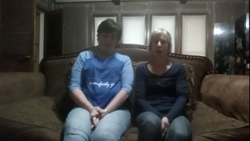 If you work hard and follow what they say, there's no way you can't succeed!
(PRWEB) March 22, 2018
Prior to joining Sellers Playbook, Sandy and Rebecca did their research. They found a great deal of info - including negative feedback and warnings of a scam. But they did their due diligence in learning about the company. The result? Now as Sellers Playbook Members, they have a flourishing Amazon business and are recommending others to consider joining.
Sandy and Rebecca commented in their video Despite Scam & Negative Sellers Playbook Comments - We Love Them!, "Since we've joined in October, Sellers Playbook has only improved what they give to us. Anything you need to know to start your business - they have it."
The Sellers Playbook 3-day seminar helps potential Members learn about everything from scouting products to marketing your business once it's established.
"We have worked hard and we've made a lot of mistakes. But, we're learning….and we've talked to the coaches and they've helped us out with the things we've done wrong. We don't have anything negative to say whatsoever", said Sandy and Rebecca.
For more information on Sellers Playbook, visit sellersplaybook.com