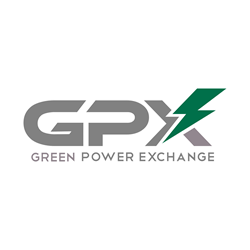 (PRWEB) March 22, 2018
TOday, at the Millennium Mayfair Hotel, GPX presents its vision for a P2P power-trading platform that directly connects producers and consumers of renewable energy.
GPX's Tom Helliwell, Senior Manager, Europe will be joined by Kit Harrison, Senior Manager, North America at the TechNOVA: Blockchain Summit 2018 in a day that will look across sectors at the latest innovations in distributed ledger technology.
Alongside exhibiting at the conference, GPX will deliver a presentation to attendees titled Green Power Exchange: The P2P Solution for Power Trading that will provide an overview of the GPX platform, the business case for its creation and its vision for the future of power trading.
ABOUT GPX HOLDINGS LTD:
Green Power Exchange ("GPX") is a power-trading platform for the modern age. Using blockchain technology, IoT integration and a user-friendly interface, the GPX platform represents a radical departure from current opaque and antiquated energy trading practices. GPX will enable an inclusive approach to power trading by directly connecting the producer and consumer. For more information go to https://www.gpx.energy