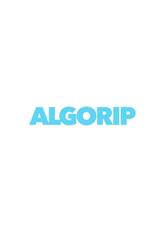 "Public reviews should be based on quality of product or service, not people exploiting their first amendment rights" John Daniel Founder @ CEO @AlgoripSoftware
LOS ANGELES, CALIFORNIA (PRWEB) March 22, 2018
Enough with competitors trying to ruin businesses by using bias review platforms, or people you never met before trying to extort your business! 
Up until now, those review platform are using their algorithms to shake businesses down for dollars through endless calls from pushy sales people, filtering real customer positive content from business owner profiles, and showing only the negatives, unless, they opt-in to a lengthy unaffordable advertising contract.
"I have real clients who are like family who visit my restaurant daily, they leave positive reviews but they are always taken down. I called Yelp and told them my problem, they said to me, 'Your rating will improve once you subscribe to our advertising plans.' Thanks to them, I am now down two stars and have lost plenty of business," said Logan F., Fish Grill.
Another great feature of Algorip is attracting real customers in your area through your review platforms which will eventually drive authentic reviews that will actually stick.
Algorip has headquarters in Los Angeles, Califonia where they have full-stack engineers and developers, as well as complete state-of-the-art support center in Tel-Aviv Israel. Algorip has already been used by major enterprises around the world since 2015. Their clientele portfolio ranges anywhere from big hotel and restaurant chains, to well-known doctors, lawyers, plastic-surgeons, even major moving and construction companies. Algorip Founder, John Daniel, the CEO of Renesent, Inc the parent company, has announced that just recently they launched a new version of the software that is more affordable and better focused on small businesses that are targeted by public review platforms.
"Small businesses no longer have to file for bankruptcy, or feel threatened by those big review platforms. Because of our software they can keep their authentic rating and focus on providing great service," said John Daniel, Founder & CEO.
Algorip is already making headlines by helping companies in all spectrums to beat bias platforms that are unjust in their practices, and so far, it has no competitor in sight. Algorip platform is strictly confidential and completely secure.
Call, text, to (415) 918-6690, or email to hello@algorip.com anytime to schedule a demo with an account Executive and turn your business around. It's never too late, even as a one-star rated company. Algorip is by the business owner's side, making sure companies look good online and convert more leads to businesses around the world.