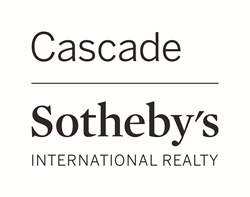 BEND, Ore. (PRWEB) March 22, 2018
In 2017 Cascade Sotheby's International Realty hit $1.3 billion in closed sales thanks in part to its robust growth and expansion to Portland, Willamette Valley and Oregon Coast markets. Part of that growth and volume comes from the brokerage's unique expertise in the sales and marketing of acreage properties like farms, ranches and vineyards.
Now, the brokerage is recruiting expert talent in Southern Oregon's emerging destination wine country: Cascade Sotheby's welcomes the region's top-producing rural broker, Alan DeVries, to its elite team of farm, ranch and vineyard real estate experts. DeVries, who specializes in vineyard sales and last year alone sold $22 million in properties in addition to supporting the sale of Troon Vineyard, leads Cascade Sotheby's new farm, ranch, vineyard listings in Southern Oregon.
"The elite group of specialists that make up the Farm, Ranch and Vineyard Division at Cascade Sotheby's International Realty are world renowned for their knowledge and unusual expertise on what it takes to sell these exceptional properties—I am honored to join them and lead brokerage growth in Southern Oregon," says DeVries. "This region is ripe for the Sotheby's level of luxury, white glove real estate service—combined with the global reach of the Sotheby's International Realty brand, the prestigious Farm Ranch and Vineyard Division will now unite buyers and sellers around the world with the finest acreage properties in Southern Oregon."
Cascade Sotheby's offers expertise in all aspects of vineyard properties
The wine business is thriving in Oregon, with over 700 wineries operating today—and most independently. Local growers bring in higher average revenue per case than other regions throughout the United States, making it a great opportunity to own a vineyard in Oregon.
In 2016, Southern Oregon was named one of the best wine travel destinations in the world by Wine Enthusiast magazine, bringing long-overdue recognition to the region's world-class wine-growing soil. Cascade Sotheby's growing vineyard team offers expertise in all aspects of vineyard properties.
From soil analysis, an understanding of AVAs and establishing market values for farming equipment and inventory, it takes extensive and precise knowledge to sell these prodigious properties. Cascade Sotheby's brokers are trained in all aspects and are immersed in experiential learning with the Sotheby's International Realty family of vineyard brokers in Sonoma and Napa.
Cascade Sotheby's introduces new Southern Oregon vineyard listings
Vineyards in Oregon are not only great for business but offer the opportunity to live in the beautiful Northwest. With gorgeous views of valleys, rivers, and mountains, owning property in Oregon wine country offers an experience that stands out among anywhere else in the United States. Cascade Sotheby's introduces DeVries' new listings in Southern Oregon.
"Alan DeVries brings an incredible wealth of knowledge regarding what it takes to market and sell these extraordinary rural vineyard properties in a growing region like Southern Oregon—from water rights and land use laws to soil analysis, Alan helps clients understand the intricacies inherent in this rural landscape," says Deb Tebbs, founder and chief executive officer of Cascade Sotheby's International Realty. "Alan is uniquely qualified to lead our growth in Southern Oregon—he's been comprehensively trained in how to establish values for farming equipment, produce inventory, wine club membership and all aspects of these unique assets and inventories."
Cascade Sotheby's International Realty, which surpassed $1.3 billion in closed sales in 2017 and continues its innovative approach to uniting extraordinary lives with extraordinary homes building on these statistics:

$30 million in company revenue in 2017
325% sales growth from 2015 to 2017
More than two times the market share in Central Oregon than closest competitor
More than 250 brokers across Oregon and SW Washington
More than 80 new brokers signed in 2017 alone
Average price point for Cascade Sotheby's agents is 33% higher than other agents in Portland and SW Washington
11 offices in Oregon and SW Washington
About Cascade Sotheby's International Realty
Harnessing the worldwide recognition and prestige of the Sotheby's name, Cascade Sotheby's International Realty expertly represents the most distinctive properties at every price range. The firm's 11 strategic locations throughout Oregon and southern Washington form the most expansive luxury real estate network in the Pacific Northwest. Cascade Sotheby's International Realty brokers are masters of their craft, combining local expertise and global connections to artfully unite extraordinary places with extraordinary lives. The firm achieved a billion dollars in sales in the first 11 months of 2016, joining only 25 Sotheby's International Realty affiliates in the world with this distinction. Exceptional service, continual innovation, and unrivaled market knowledge continue to set Cascade Sotheby's International Realty apart as an industry leader.
Contact: Claudia Johnson, Public Relations, 503-799-2220