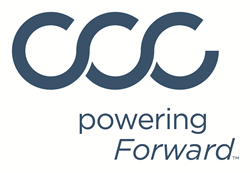 The CCC Open Shop solution has had a significant impact on my business.
CHICAGO (PRWEB) March 22, 2018
CCC Information Services Inc. (CCC) announced today that its CCC® Open Shop solution (Open Shop) is now facilitating more than 500,000 assignments on an annualized basis. Open Shop is the industry's first tool to provide insurance carriers with the ability to electronically send assignments to repair facilities outside of their direct repair program (DRP) network and enable those shops to accept the assignments, create estimates, and electronically upload them to insurance carriers. Open shop assignments now represent a meaningful portion of total assignments processed by CCC, a leading Software as a Service provider to the automotive, insurance, and collision repair industries.
"The CCC Open Shop solution has had a significant impact on my business," said Graham Adams, Manager at Harper Collision Center in Knoxville, TN. "We don't have any DRP relationships so we use Open Shop all of the time. It can really speed the process for us and it provides customers with a better experience. Before Open Shop, a customer might need to coordinate to meet with an appraiser, get multiple estimates, and do a lot of running around. With Open Shop, they can bring their car to us, we can quickly get the estimate written and approved, and then move on to the business of fixing their car."
Open Shop enables insurers to extend their reach by communicating electronically with repair facilities that are outside of their DRP program. For repairers, Open Shop assignments are received and processed similar to a DRP assignment and are clearly identified in the CCC ONE® Platform's message center, making it simple to differentiate them from DRP assignments. Open Shop is powered by the CCC ONE Platform, which is in use by more than 24,000 collision repairers and 350 insurers.
"We're thrilled that our Open Shop solution has been so well received by the industry," said Mark Fincher, VP, Market Solutions for CCC. "As CCC continues to grow its network, our ability to connect parties for mutual benefit grows as well. For CCC Open Shop, insurers and repairers that weren't previously working together can now do so with ease, creating new opportunities for everyone, and making the process that much easier for consumers."
Learn more about CCC® Open Shop.
About CCC
CCC, together with its affiliates, combines strategic foresight, dynamic partnerships, and smart technology to power its customers forward. Founded in 1980, CCC is a leading provider of innovative cloud, mobile, telematics, hyperscale technologies and apps for the automotive, insurance, and collision repair industries. CCC's solutions and big data insights are delivered through the powerful CCC ONE™ platform, which connects a vast network of 350+ insurance companies, 24,000+ repair facilities, OEMS, hundreds of parts suppliers, and dozens of third-party data and service providers. In addition, CCC provides access to car-related services to millions of consumers via carwise.com, and Auto Injury Solutions Inc., a CCC company, provides customizable, end-to-end, casualty solutions to auto insurers for the handling of first and third-party claims. The collective set of CCC's smart, flexible, and intuitive solutions make connected car, vehicle, and accident data actionable, informing decision-making, enhancing productivity, and helping customers deliver faster and better experiences for end consumers. Learn more about CCC at cccis.com.
The CCC logo is a registered trademark, and CCC and CCC ONE are trademarks, of CCC Information Services Inc.