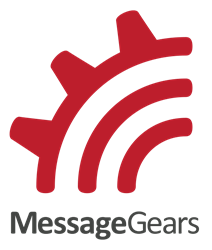 ATLANTA (PRWEB) March 21, 2018
In today's busy world, customers' lives and inboxes are more cluttered than ever. Successful email campaigns— the kind that inspire customer loyalty and generate sales— must be timely, relevant, respectful, friendly, clever and, ultimately, useful.
If you're going to deliver the kind of experience your customers expect, access to true, 100-percent-live, real-time data while building messages isn't just a luxury for email marketers, it's an imperative. While many enterprise marketers think of immediate access to all their data as an aspirational goal they're unlikely to reach, others consider it a core, inseverable aspect of their email marketing program, and their secret weapon for driving intense customer loyalty.
Join us March 27 for this 30-minute webinar that will detail why real-time data access has become so essential for enterprise marketers, and how they can gain greater access and control over the data they need to create winning campaigns. Our expert panel will also discuss the pent-up demand for greater real-time data access among enterprise marketers as evidenced in our 2018 ESP Satisfaction Report.
TITLE: "Real-Time Data Access: The Unsung Hero of Customer Loyalty"
DATE: March 27, at 2 p.m. ET.
REGISTER: https://messagegears.zoom.us/webinar/register/WN_rVPIj12OTMC310XbK2PRBw
HOST: Director of Product John Field and Senior Director of Solutions Taylor Jones
"We hear it all the time out in the field talking to people in the industry — the lag between when data flows into a company's system and when marketers can actually access it in order to build customer messaging is killing innovation and hindering marketers' ability to deliver the kind of experience customers want," MessageGears Senior Director of Solutions Taylor Jones said. "It's a problem that cuts across industries, and causes way more headaches than is necessary for marketers, CRMs, and I.T. We want to emphasize that using live data is not only possible, but is the essential solution for this issue."
About MessageGears
MessageGears is the only email service provider that enables the world's top brands to send dynamic, high-volume marketing messages with speed and precision by providing a platform that overcomes the inherent limitations of marketing cloud email systems. MessageGears works almost exclusively with large business-to-consumer (B2C) companies, including Expedia, Orbitz Worldwide, Chick-fil-A, AmTrust, and Ebates. Founded in 2010, MessageGears is based in Atlanta, Georgia. For more information, please visit http://www.messagegears.com.