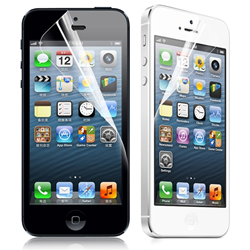 Solve All Glaring problem on your products surface
SHANGHAI (PRWEB) March 27, 2018
WeeTect, a global leader in manufacturing optical coating, announces its new anti-glare solution, WeeTect Anti Glare Film (WAGF). This is a Nano polyester film with WeeTect's permanent anti-reflective coating.
The new WeeTect Anti-Glare Film eliminates possible reflections by diffusing harsh light wavelengths that may cause glare on optical surfaces. WeeTect, together with its OEM partners, have implemented this solution as anti-glare film for monitors, tablet screens, windows, lenses, goggles, etc.
"WeeTect anti-reflective film combines superior impact resistance, UV resistance, optical clarity, scratch resistance (H3) and anti-fog upon request," said Taylors Lei, WeeTect's product manager. "We use high grade ingredients and advanced coating technologies, to apply a very thin film that eliminates glare without affecting optical class 1 properties of the film."
With the new generation of WeeTect Anti Glare Film, expect superior anti-reflection performance, with the ability to conceal existing surface defects. Besides, it offers a perfect alternative in terms of cost and performance.
At the moment, WeeTect Anti Glare Film will come as roll or standard size, in different thickness. Also, the number of coatings depends on the specific requirements of the OEM partners.
Furthermore, the WeeTect Anti Glare solution for screen and windows is manufactured to meet strict quality standards. More importantly, they must pass refractive index test as per ISO 1183 and total light transmittance according to ISO 13468-1.
Other quality tests include haze, scratch resistance, flexibility, impact, heat and chemical resistance. This is to ensure the anti-reflective coating meets the dynamic performance in industries.
All the test results are available in the product datasheet.
At the moment, WeeTect has the capability to apply a range of anti-glare coating on films. The available options include single layer anti-reflective coating, multi-layer anti-reflective coating, absorbing AR coating, gradient index AR coating and circular polarizer.
WeeTect is currently cooperating with its OEM partners and clients, to provide a permanent anti-reflective coating for a range of materials such as acrylic (PMMA), polycarbonate and polyester.
About WeeTect
WeeTect Material Limited manufacturers lens & visors for OEM businesses. Since 1993, the company has invested in R&D, producing many polycarbonate coatings.
The latest in its product line are WeeTect Anti Glare Film (WAGF) also named anti-reflective film. This is alongside anti-reflective coating.
WeeTect has adopted a range of quality tests in its Foshan Laboratory that conform to various international standards.
Contact Details:
Name: Taylors Lei (Product Manager)
Email: sales(at)weetect.com
Phone: +86-1381-690-5765
Website: http://www.weetect.com