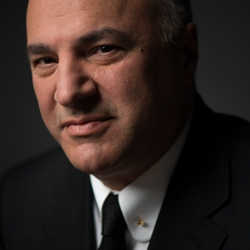 CHICAGO (PRWEB) March 26, 2018
Becker's Hospital Review is pleased to welcome ABC's Shark Tank co-host, Kevin O'Leary, as a celebrity keynote for its Health IT + Clinical Leadership Conference, which will be held May 10 and 11 at the Swissotel in Chicago.
Mr. O'Leary has founded numerous successful businesses ranging from software companies to a developer of climate-controlled storage facilities. Today, in addition to his investment interests, Mr. O'Leary leads the O'Leary Financial Group, which comprises O'Shares ETFs, O'Leary Publishing and a continually growing list of other businesses. He is also the founder and chief sommelier of O'Leary Fine Wines and a member of Boston's 107-year old Hamilton Trust.
Mr. O'Leary has co-hosted the Discovery Channel's Project Earth television series and he is a regular contributor on CNBC. He has written three best-selling books, including Cold Hard Truth on Men, Women and Money, and most recently, Cold Hard Truth on Family, Kids and Money.
Mr. O'Leary will deliver a keynote address Thursday, May 10 at 4:15 p.m.
Becker's thanks its corporate partner, BE Smith, Inc., for its title sponsor support of the event.
To hear Mr. O'Leary and other great keynotes and speakers, join Becker's Hospital Review at its Health IT + Clinical Leadership 2018 Conference May 10-11 by registering here: https://www.regonline.com/registration/Checkin.aspx?EventID=2082181 or contact Jess Cole by email at jcole@beckershealthcare.com or by phone at 312-929-3675
For the complete conference brochure, click here: https://www.beckershospitalreview.com/health-it-cmo-cno-roundtable/
About Becker's Hospital Review
Becker's Hospital Review is a monthly publication offering up-to-date business and legal news and analysis relating to hospitals and health systems. Articles are geared toward high-level hospital leaders, and we work to provide valuable information, including hospital and health system news, best practices and legal guidance specifically for these decision-makers. Each issue of Becker's Hospital Review reaches more than 18,000 people, primarily acute care hospital CEOs, CFOs and CIOs.