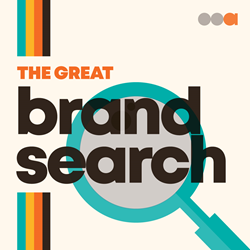 "We're launching this competition to celebrate organizations that are inclusive, breaking stagnate old rules, and delivering remarkable customer satisfaction."
SAN DIEGO (PRWEB) March 22, 2018
Branding is hard, which is why San Diego-based brand producer Office of Awesome is granting one deserving organization with a free brand architecture valued at $30,000. Companies and nonprofit organizations are encouraged to apply online by April 7. The winner of the Great Brand Search will be announced on April 29.
Organizations that nominate themselves for the contest must have a viable business model, commitment to provide value to their clients, and the ability to execute on a strategy to grow their brand. Office of Awesome's Co-Founders Leah Prehn and Rebecca Tall Brown will select finalists and a panel of guest judges will choose a Great Brand to be named the winner.
The Great Brand Search winner will receive a custom brand architecture containing the following:
o Brand review including a review of business model, product line, positioning and marketing
o Target audience research and alignment with products and services offered
o Messaging guidance to support the organization's future marketing activities both internally and externally
o Recommendation of communication channels to boost brand visibility, aligned with the organization's vision and resources
o Implementation strategy with clear next steps appropriate for the brand
In addition to the brand architecture, Office of Awesome will provide six months of implementation support to maximize marketing impact.
"Brands are working hard - harder than anyone knows," said Brown. "We're launching this competition to celebrate organizations that are inclusive, breaking stagnate old rules, and delivering remarkable customer satisfaction."
Working hard and smart is something Office of Awesome prides itself on.
"We won't just produce a marketing plan for the winner," said Prehn. "We will ask questions, look for missing business opportunities and ensure that the winning organization is pursuing opportunities that will help their business achieve greatness."
For more information and to apply, visit officeofawesome.com/great-brand-search/.
About Office of Awesome:
Office of Awesome helps brands reach their highest potential. Their brand-first, strategy-second,
implementation-third approach helps businesses and individuals uncover who they are so they
can message their brand dynamically and engage audiences effectively. For more information, please visit officeofawesome.com.
# # #