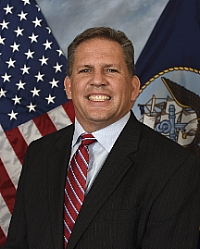 ROCKVILLE, Md. (PRWEB) March 23, 2018
Implementation of new defense technologies and platforms continue to be critical not only to the modernization efforts of the US Military's fleet but also to the logistical IT and cyber efforts happening across the entire US government.
When it comes to discussing the in-field use of our current defense and weapon systems and current issues, the best insight comes from the leaders that use them. Introducing, our distinguished Military speakers to discuss this topic at Modular Open Systems Summit:

James Geurts, Assistant Secretary of the Navy for Research, Development & Acquisition, U.S. Navy
Lt Gen Robert Walsh, Chief of Marine Corps Combat Development Command and Deputy Commandant, Combat Development and Integration, Marine Corps
Maj Gen David Bassett, Program Executive Officer for Command, Control, Communications Tactical, U.S. Army
Maj Gen Peter Gallagher, Director, Network Cross-Functional Team, U.S. Army
Col Drew Cukor, Chief, ISR Architecture Division, ISR Operations Directorate, Warfighter Support, Office of the Undersecretary of Defense, USMC MCSC
Randall G. Walden, Member of the Senior Executive Service, Director and Program Executive Officer for the Air Force Rapid Capabilities Office, U.S. Air Force
John C. Bowling, Technical Expert, Avionics Architectures and Interoperability AFLCMC/EZAC, U.S. Air Force
Ryan D. McCarthy (Invited), Under Secretary of the Army, U.S. Army
In addition to our leaders from the Armed Forces, confirmed speakers from the Industry will complement their insight:
Vince Tobin, Executive Vice President, Military Business, Bell Helicopter
Reggie Brothers, Former Under Secretary for Science and Technology at Department of Homeland Security, and Executive Vice President & CTO, Peraton
Matthew Hederstrom, Chief Executive Officer, Varley
Mark J. Laustra, Vice President, Global Business Development & Government Relations, Chairman, Security Manufacturers Coalition, Analogic Corp.
Keith Goll, Senior Technical Advisor, Transportation Security Administration (TSA)
Tom McVey, Attorney, Williams Mullen
Timothy Meyers, Senior Cybersecurity Specialist, Attain
Ahmed Aboulnaga, Senior Manager, Attain
Steve Nunn, Chief Operating Officer. The Open Group
Judy Cerenzia, FACE™ Consortium Director, The Open Group
Dr. Richard Soley, Chairman and CEO, Object Management Group
Nick Guertin, Senior Systems Engineer, Systems Planning and Analysis Inc.
For the first time ever, U.S. Federal government and U.S. Military can attend this Summit for free, leading to the most Federal employees we've ever had register for a Defense Daily event. Networking opportunities are endless.
To learn more and to register, click here. We are only 5 weeks out from the Summit, and space is limited – so don't wait!
Sponsorship opportunities are also available; please contact Tom Williams at 703-522-1440 or tawilliams(at)accessintel(dot)com to learn more.
About Defense Daily
For over 60 years, Defense Daily has been the leading daily publication for business leads and defense market intelligence in global land, sea, air, and space. This award-winning publication provides the defense industry insight into business opportunities in aircraft, naval ships and systems, C4ISR, future combat systems, information and electronic warfare, homeland defense, land warfare, net centric warfare, space and satellites, and unmanned systems. With offices in the Pentagon and on Capitol Hill, Defense Daily is the world's leading source for up-to-the-minute information on the congressional budgeting process, contract awards, newest technologies, emerging market trends, and foreign military sales. Subscribe today!