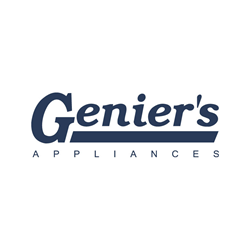 It's a very distinct colour, and it's going to be a good look for someone who wants do to a modern kitchen.
VERNON, British Columbia (PRWEB) March 23, 2018
Stainless steel has long reigned supreme over the realm of high-end kitchen appliances. Whirlpool is ready to reveal a new challenger with its new-look sunset bronze finish, and one Vernon appliance store is eagerly anticipating its arrival this spring.
Whirlpool, which unveiled their latest offering in January at CES 2018 in Las Vegas, describes the new look as a "brushed, satin finish and rose gold undertones…[bringing] a subtle warmth to any kitchen." The finish will be available in a full suite of smart appliances, including a refrigerator, dishwasher, over-the-range microwave and gas range.
Michael Bowman, a sales consultant with Genier's Appliances in Vernon, likens the warm tones of the new Whirlpool appliances to that of a gold iPhone. He expects to begin receiving shipments of the new products starting in mid-April.
"It's an all-new colour; it's something nobody's had in an appliance before," says Bowman. "It's a very distinct colour, and it's going to be a good look for someone who wants do to a modern kitchen."
He adds that the distinguished appearance of sunset bronze will need the right kitchen design and decor for it to stand out. For example, he believes it will work well with either darker-toned cabinetry, or a clean white.
The sunset bronze tone is set to join Whirlpool's popular black stainless finish, revealed the previous year, as the company's flagship appliance suite. Both feature fingerprint-resistant coatings, making for easier maintenance.
"Stainless has always been the go-to for the higher end lines, and now these new colours are giving homeowners an option to change up their kitchen," says Bowman. "It's also setting Whirlpool apart from everybody else."
With smart technology still in its infancy in kitchen appliances, Bowman says the staff at Genier's gets asked a lot about their capabilities. He believes Whirlpool's gas ranges and microwaves will be particularly useful to clients, as they can use a tablet or smartphone to send cooking instructions.
As an example, he says: "Imagine being able to tell your range to start preheating when you leave work."
Whirlpool's smart dishwasher, which is Energy Star-certified and features a handy third rack for increased storage, can also be programmed from a phone. It uses sensors to detect soil levels of a load, and then selects the appropriate wash and dry settings, resulting in greater efficiency.
Meanwhile, the smart refrigerator features a handy touchscreen panel that allows for easy programming, and the door-within-door design provides users with instant access to the food items they use most.
"Whirlpool is one of the most dependable brands on the market when you look at the mid-level appliances," says Bowman. "With these sunset bronze smart appliances, they're stepping up to challenge the higher end models."
About Genier's Appliances, Vernon:
Genier's has been helping Okanagan homeowners take care of their families with the finest home and kitchen appliances for more than 50 years. Genier's BC appliances showroom houses close to 60 of the world's best brands and more selection than any other store in the BC Interior, including Kamloops and Kelowna appliances stores.
For more information, please contact:
Michael Bowman
Sales Consultant
Genier's Home Appliances
1-250-545-0664
info[at]geniers[dot]com
http://www.geniers.com