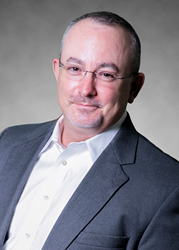 Shawn joins client and project partner to share expert insight case study
THE WOODLANDS, Texas (PRWEB) March 27, 2018
ProAct Safety, industry leader in safety excellence strategies, announced Shawn M. Galloway, president and chief operating officer, will co-present on "Transforming Oil & Gas Safety Culture by Affecting Human Experience" on 17 April at 15:30. The SPE International Conference and Exhibition on Health, Safety, Security, Environment, and Social Responsibility will take place 16-18 April 2018 at the Jemeirah at Atihad Towers in the UAE capital city of Abu Dhabi.
For more information about ProAct Safety events, visit http://proactsafety.com/events.
ABOUT SHAWN M. GALLOWAY
Shawn M. Galloway is the President of ProAct Safety and coauthor of several bestselling books. As a consultant, trusted advisor to global corporations, and keynote speaker, he has helped hundreds of organizations within every major industry to improve safety strategy, culture, leadership and employee engagement. He is also the host of the highly acclaimed weekly podcast series Safety Culture Excellence® and a columnist for several magazines. Read more about him and his work at http://www.ShawnMGalloway.com.
ABOUT PROACT SAFETY
ProAct Safety is a global safety excellence consultancy. The company has completed more than 2,000 successful safety strategy, leadership, culture and performance projects in nearly every major industry worldwide, including Fortune 500 firms.