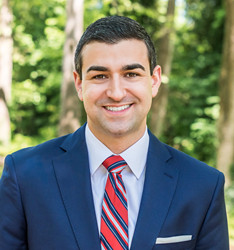 "Richmond Animal League receives no government funding and we rely on our community to help us do the work that we do. Alex and Lauren are providing some tremendous opportunities for all of our animals through their donations" – Elizabeth Thomas, Interim Executive Director of RAL
RICHMOND, Va. (PRWEB) March 26, 2018
Alex and Lauren Glaser, owners of The Glaser Group at Long & Foster Realtors, have announced their renewed commitment to the Richmond Animal League(RAL) a non-profit organization that rescues animals in the greater Richmond area. The Glaser Group donated $13,899 to RAL in 2017 and plan to exceed that amount in 2018.
"Richmond Animal League receives no government funding and we rely on our community to help us do the work that we do. Alex and Lauren are providing some tremendous opportunities for all of our animals through their donations" – Elizabeth Thomas, Interim Executive Director of RAL
The Glasers named their donation program "Sell a House, Save a Pet. Buy a House, Help a Pet". For each family that The Glaser Group helps to sell their house, Alex and Lauren donate the average amount it costs for the intake, housing, and care of one pet until they are adopted. For each family The Glaser Group helps to buy a new home, they donate a 2-hour Canine Adventure Walk to one of RAL's shelter dogs waiting to be adopted. Canine Adventures is a locally owned professional dog walking and pet sitting service. The Glasers sent 46 shelter dogs on Adventure Walks in 2017 in addition to their donations to RAL.
The Glaser Group has been giving regularly to Richmond Animal League since the beginning of 2017 and love the important service that RAL provides the community. Alex and Lauren thank all the families who partnered with them to buy or sell a house, thus helping numerous pets last year.
"We love helping people move and we also love Cats & Dogs. It just made sense to combine the two and start helping the community on a regular basis." – Alex Glaser
Alex and Lauren helped 107 families move in 2017 – they can be reached at 804-396-3196.
Find out more at: http://www.AlexSellsRichmond.com