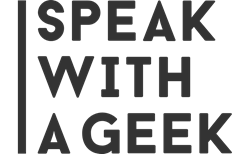 Powered by cutting edge technologies, development experts, and an endless passion for quality, our teams are highly motivated to deliver exceptional service and complete your project to your specifications.
SAN FRANCISCO (PRWEB) March 23, 2018
Competition is fierce in the tech world. When companies need help creating a new web application, platform or mobile app, time is of the essence. There is so much to take into consideration during the development process and having an experienced and qualified team can mean the difference between success and defeat. Having the right tech team with the skills and capabilities to deliver results is the way to go!
Speak With A Geek (SWAG) helps simplify the software development process by providing a wide selection of technical talent to help businesses create the tech team of their dreams!
SWAG takes pride in delivering only top technical talent. With millions of screened and interviewed candidates, they select only the very best to work with clients on development projects. Building a custom tech team with the exact skills needed has never been easier. Simply describe the project and SWAG pulls together the talent and the tools to get the job done right! SWAG helps companies develop real solutions to their most challenging technical obstacles. SWAG has been around for decades and uses cutting edge tools and technologies to streamline the development process and produce clean and tested code.
SWAG offers end-to-end development services, whether its testing or for the full cycle of the project, with one mission in mind – customer satisfaction. Powered by cutting edge technologies, development experts, and an endless passion for quality, SWAG teams are built up of the top professionals in the industry.
Products Backed by Security:
SWAG believes in protecting products from start to finish, building exceptional products, with security in mind, within budget, and up to standards. SWAG handles problems head-on via building secure databases, web, and mobile products.
Quality Review by Project Management:
With each deliverable, companies get a thorough review. SWAG's development services also provide system testing and repaired errors during the entire process.
SWAG Development Services focuses on supporting business needs for building an agile team focused on security from start to finish. Pay hourly or by the month, SWAG is here to make technology easy for companies! To learn more about how to use SWAG for development and security projects, give us a call today at 866-480-4335 or schedule a free assessment at https://speakwithageek.com/devservices