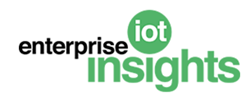 AUSTIN, Texas (PRWEB) March 23, 2018
New 5G and IoT technologies and applications will not work if telecoms carriers do not master artificial intelligence in their network operations. This is the conclusion of a new editorial report from Enterprise IoT Insights, available for download now.
The telecoms industry is heavily invested the development of artificial intelligence (AI) and machine learning (ML) based technologies. Commenting in the report, Zhang Sihong, chief engineer of AI solutions at ZTE, says: "The telecoms network is the basis for the outbreak of AI, and AI will greatly enhance the telecoms networks."
The need for carriers to automate is urgent, notes the report. "The amount of data is about to explode," says Dimitris Mavrakis, research director at ABI Research. The notion carriers will gain control by re-defining their networks in software is wrong. "It is supposed to get simpler with SDN and NFV. It won't; it will get more complicated."
5G and IoT networks bring new levels of efficiency and complexity, and AI is the means to master the emerging ecosystem. AI promises to bring logic and order to the incoming chaos, and a way for operators to deliver on the promise of 5G and IoT networks, and reap the whirlwind of unilateral digital transformation. "AI is in a key role to enable 'living' networks that adapt to constantly fluctuating conditions," says Andrew Burrell, head of marketing for ultra broadband and analytics services at Nokia.
The report finds AI is the missing link for telecoms carriers to realise and enable the so-called 'fourth industrial revolution', and the final element in a holy trinity of digital transformation tools alongside SDN and NFV. More than this, it is their only recourse. "There is no future for operators without taking advantage of data through AI, including ML and big data technologies," says Francisco José Montalvo, director of Telefónica's 'fourth platform' division
The new report, entitled "Artificial Intelligence and Machine Learning: Making IoT work for Telecoms", canvasses opinion from across the telecoms industry, including expert views from ABI Research, Amdocs, Aria Networks, BT, Ericsson, Nokia, Orange, Ovum, Telefónica, and ZTE, among others.
Download this report to discover how:

momentum is building, fast, and 2018 will be the year for AI in telecoms;
leading carriers' external AI investments have tripled in three years;
early impacts include up to 60% care resolution, and +10-20% NPS scores;
network troubleshooting has improved by +20-40%;
up to 70% of network faults are being diagnosed before they happen;
barriers remain before closed-loop automation and true SON are achieved;
Watch the complimentary editorial webinar featuring:
James Blackman, Editor, Enterprise IoT Insights
Ulrika Jägare, Director of Analytics and Machine Intelligence, Ericsson
Dmitry Kurbatov, Head of Telecoms Security, Positive Technologies
Dimitris Mavrakis, Research Director, ABI Research
Adaora Okeleke, Senior Analyst, Ovum
Jay Perrett, Founder and Chief Technology Officer, Aria Networks
"Telecoms networks are a springboard for the wider digital transformation of society, and AI is crucial if that transformation is to be ordered and dynamic, amid the rising chaos of 5G and IoT technologies," said James Blackman, editor at Enterprise IoT Insights.
"2018 will be a pivotal year, as carriers move beyond AI in their core networks, invariably for marketing and sales functions, to increasingly deploy AI at the edge of their networks, for smarter network management and optimization. However, as with other aspects of their own transformation, carriers are faced with familiar challenges, in the form of staff, skills, and culture."
About Enterprise IoT Insights
Enterprise IoT Insights is a premier news source for enterprise decision makers and a leading provider of IoT and digital transformation news and use cases. Launched by RCR Wireless News in 2016, Enterprise IoT Insights keeps readers informed with breaking news, in-depth features and deep industry insight. Enterprise IoT Insights' target audience is executive-level employees at leading enterprise companies, and volume buyers at enterprise-class organizations.
http://www.enterpriseiotinsights.com