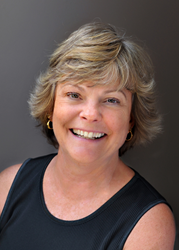 In spring there is pent-up buyer demand, gorgeous weather and more daylight hours to view homes.
BOULDER, Colo. (PRWEB) March 26, 2018
Spring is one of the prime seasons for selling a home. "In spring there is pent-up buyer demand, gorgeous weather and more daylight hours to view homes," said Karlynn Spreder, founder of the Spreder Team at Colorado Landmark, Realtors.
To better ensure a home stands out from others during the hot spring selling season, Spreder lists the following three tips:
No. 1: Declutter. "Prospective buyers want to see how they will live in the home, not how you lived in it," noted Spreder. "It is crucial that you declutter your entire home and not leave anything out. If a room doesn't look bare, you probably haven't removed enough items."
No. 2: Make the home shine. This entails washing all the windows and thoroughly cleaning the entire house, especially the kitchens, bathrooms, baseboards, ceiling fans and exit/entrance doors. "It also helps to add a fresh coat of neutral paint throughout the interior," added Spreder.
No. 3: Enhance curb appeal. Keep the yard manicured, trim the trees and shrubbery and make sure flower beds are free of weeds. "The first thing a potential buyer sees is the exterior of the house," concluded Spreder. "If the yard is in disarray, that once-potential buyer might just keep driving to the next house for sale."
About Colorado Landmark, Realtors
Colorado Landmark, Realtors consistently outperforms its competition. Its exclusive affiliations with Leading Real Estate Companies of the World and Luxury Portfolio International give the company and agents world-class tools and resources to expand its reach on both a national and global level. For more information about Colorado Landmark, Realtors please call (303) 443-3377, or visit http://www.ColoradoLandmark.com. For more information about the Spreder Team, please call (303) 517-0026 or visit http://www.SprederTeam.com.
About the NALA™
The NALA offers small and medium-sized businesses effective ways to reach customers through new media. As a single-agency source, the NALA helps businesses flourish in their local community. The NALA's mission is to promote a business' relevant and newsworthy events and achievements, both online and through traditional media. The information and content in this article are not in conjunction with the views of the NALA. For media inquiries, please call 805.650.6121, ext. 361.