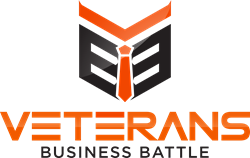 We are excited about these innovative businesses that veterans have put their efforts into and we hope through our event, they will grow to prosperous businesses that continue to hire and support veterans
HOUSTON (PRWEB) April 03, 2018
Veterans Business Battle, now in its fourth year, gives veteran-owned businesses a chance to pitch their businesses to a panel of investors. This year's event, set for April 13-14 at Rice University, changes formats from the competition's previous years, allowing for two rounds of competition. After the daylong event, the top four finalists with present their businesses at the final ceremony with live investment offers negotiated as part of the evening's conclusion.
"We are excited about these innovative businesses that veterans have put their efforts into and we hope through our event, they will grow to prosperous businesses that continue to hire and support veterans," said Zach Harris, President of Veterans in Business Association at Rice University.
The finalists include both new and existing businesses and span various industries including retail, energy, technology and agriculture.
In the previous three years, more than $2.5 million of investment offers were extended to finalists, ranking the competition #1 in investments to veteran-owned start-ups. Investments come in the form of loans, equity investments and partnerships.
The two-day event also includes learning sessions about entrepreneurship, financing and lending as well as networking with investors and business leaders.
The selected finalists are:

Anjin, Houston, Texas
Amulet Corp, Dallas, Texas
Armaments Research Company (ARC), Washington, D.C.
Craft Brewery Point of Sale, Ellisville, Mo.
Cyber Reconnaissance, Inc. (CYR3CON), Phoenix, Ariz.
GaN-Power, Houston, Texas
Health Water, St. Johns, Fla.
Instaprivy, Temecula, Calif.
Mastiff, San Francisco, Calif.
Millie, Arlington, Va.
Polco, Middleton, Wis.
Purple Heart 3, Indianapolis, Ind.
RAMP, Tyson, Va.
Security Gate, Houston, Texas
Tenavox, Austin, Texas
ThinkGenetic, Boston, Mass.
Trikaroo, Orlando, Fla.
UAV-IQ, Los Angeles, Calif.
Winners will be announced at a dinner April 14. All finalists have the potential to receive investment offers. The objective of this competition is to launch as many businesses as possible.
For more information, visit http://www.vetbizbattle.com or call (239)218-2962.
Veterans Business Battle was established in 2015 by a group of Houston entrepreneurs and Rice University's Veterans in Business Association. The competition aims to foster entrepreneurship among veterans, grow veteran-owned businesses and give back to veterans seeking to make a difference in the business world. For more information, visit
http://www.vetbizbattle.com