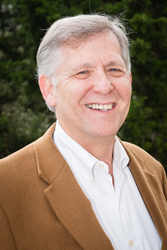 There is a massive and growing need for more care and caregiving, and by working with the distinguished team at the Texas A&M Center for Population Health and Aging we can help drive change to make lives better.
San Francisco and Austin, TX (PRWEB) March 26, 2018
Clairvoyant Networks, LLC announced today that its President and CEO, Stephen Popovich, has been named Fellow to the Texas A&M University (TAMU) Center for Population Health and Aging (CPHA). Clairvoyant Networks provides a suite of cloud and Internet of Things (IoT) connectivity solutions focused on providing situational awareness – knowing how, when and where loved ones might need assistance - to caregivers of persons with Alzheimer's and other conditions requiring monitoring when a caregiver cannot always be present.
Popovich is a named Fellow of the Texas A&M University Center for Population Health and Aging (CPHA), which promotes population health and successful aging to improve the lives of Texans and others throughout the nation and the world. The Center has recently appointed an Executive Board who will assist in Center governance. Fellows are selected based on their research, education, and/or service contributions to the field and strong potential for ongoing collaboration with the Center. CPHA's focus is on evidence-based programming for chronic disease management, healthy lifestyles and communities, workplace health promotion, health technologies, geriatric care, and economics and policy.
Marcia G. Ory, PhD, MPH, Founding Director, Texas A&M Center for Population Health and Aging
stated, "With the rapid aging of the population and associated increase in older people needing care, there is an urgent need to develop affordable technological solutions that can maximize the independence of older adults experiencing difficulties carrying out everyday activities while reducing the burdens of care for the growing number of family caregivers. What is particularly needed are innovations that can help the caregiver know where their loved one is—and be able to initiate remote communication as needed. Preliminary research indicates great promise for devices that have this capacity, especially when combined with behavioral counseling to increase caregivers' management skills. Mr. Popovich's personal experience as a caregiver for an older relative, combined with his desire and ability to develop technology solutions to improve the caregiving journey, make him an ideal choice for a named Fellow of CPHA."
Popovich commented, "This is a huge honor for me to selected as Fellow with the Texas A&M Center for Population Health and Aging, and it is a fantastic opportunity for our Clairvoyant team to create next generation caregiving technology by collaborating with the Center's researchers. There is a massive and growing need for more care and caregiving, and by working with the distinguished team at CPHA we can help drive change to make lives better."
The growing number of people with Alzheimer's disease, Autism Spectrum Disorder, Parkinson's disease and other conditions who could benefit from caregiver monitoring technology are significant. The statistics for Alzheimer's disease alone are staggering, as an estimated 5.5 million Americans of all ages have Alzheimer's disease. This figure is projected to rise to 16,000,000 by 2050. According to Alzheimer's Facts (https://www.alz.org/facts) approximately 15,000,000 Americans provide unpaid care per year for Alzheimer's alone, in addition to paid care coverage. This unpaid care is often in addition to their work, family and personal commitments. The goal of Theora Care is to help caregivers balance these demands by providing useful, intuitive and affordable technology to enhance caregiving and elder independence.
About Clairvoyant Networks, LLC
Clairvoyant Networks, LLC, has developed the Theora Care suite of IoT devices and SaaS applications to provide family and professional caregivers with better condition information, communications, and location services for care recipients. Our solutions deliver situational awareness not only for the caregiver, but also for the professionals, medical and care management that are involved in the loved one's care plan. Our customers range from family and professional caregivers to technology leaders, as well as our ongoing participation in research studies with government health organizations and academia. Clairvoyant Networks, LLC, has offices in Austin, TX, and Raleigh, NC. For further information and to see how we can help you, please reach us at http://www.theoracare.com, support@theoracare.com, or follow us on Twitter @Theora_Care, on Facebook at facebook.com/theoracare and on YouTube at youtube.com/theoracare.
Contact:
Melanie Guthrie
Clairvoyant Networks, LLC
512-751-8578
melanie.guthrie(at)clairvoyantnetworks(dot)com
© 2018 Clairvoyant Networks, LLC. Theora, Theora Care, Theora Connect, Quik Connect are all trademarks of Clairvoyant Networks, LLC. All other marks contained herein are the property of their respective owners.