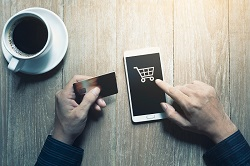 NEW YORK (PRWEB) March 27, 2018
Electric appliances, clothing, cosmetics – these are just some of the products people are purchasing online instead of going to the store for them. The multi-billion-dollar business of online shopping has made it possible to save time and money, but there are also frauds that take place when purchasing products online.
In order to allow online shoppers to purchase only tested products from known vendors, information.com has launched a comprehensive Reviews section with many different products.
Shopping Online with Ease
The ease of shopping online is sometimes clouded by the fact that many people receive products that are of poor quality, or even have their credit card information stolen by unlicensed vendors.
The only way to prevent this from happening is to purchase products from known vendors, and also read reviews about the products from people that have tested them. Information.com reviews section offers reviews about products that have been tested and purchased from known and licensed vendors.
The extensive reviews include an overall score that takes into account the durability of the products, their real-life uses and their quality. The reviews also include the pros and cons of the products and also a variety of them in different price ranges. In addition, each product review includes a direct link to a purchase page in order to save users valuable time and provide them with secured links to known vendors.
Information.com not only features extensive reviews, but also daily deals on different items, a products section, a finance section with valuable financial information, a buzzing section with all the trending news and a people search directory.
Purchasing products online can be quite tricky without all the necessary information, but with information.com extensive reviews section, online shoppers can be sure that they have all that they need to know about a variety of products and be sure that their credit information is safe.