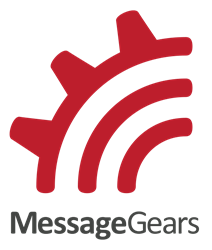 Virtually everyone we have ever spoken with has raved about the people and technology at MessageGears.
ATLANTA (PRWEB) March 27, 2018
MessageGears has received top honors from industry analysts and clients, who say its email marketing technology is "revolutionary" and it enables them to create experiences they were not able to execute on other systems.
In the "Relevancy Ring ESP Buyer's Guide 2018 – Enterprise Edition," MessageGears received nine client satisfaction awards featuring six gold awards and three silver. Along with MessageGears, the list included Adobe Campaign, Salesforce Marketing Cloud, Cheetah Digital, Epsilon Agility Harmony and Zeta Global.
The Relevancy Group gave MessageGears six Gold Client Satisfaction Awards in the categories of product innovation, infrastructure/stability, account management, technical services, integration and technical and customer support. MessageGears also received three Silver Client Satisfaction Awards in the categories of campaign execution, deliverability tools and overall value.
The guide is published annually by market research and advisory firm The Relevancy Group. The six Enterprise Email Service Providers (ESP), which The Relevancy Group described as "all industry leaders," were evaluated on customer satisfaction, product functionality, service capabilities, innovation and breadth. One excerpt stated:
"Customers who choose the MessageGears solution tend to run sophisticated, highly personalized, data-driven programs at scale. Virtually everyone we have ever spoken with has raved about the people and technology at MessageGears."
MessageGears also scored higher than any other ESP under the "Technology Satisfaction" ring — the authors called MessageGears "a developer-driven organization that is well suited to assist enterprises in solving difficult problems." They also highlighted the benefits of MessageGears' unique hybrid model, specifically as it relates to unprecedented data access that makes it an ideal solution for travel, financial, retail and marketing automation industries.
"This year, customers echoed previous sentiments about the solution's uniqueness, again referring to it as 'revolutionary technology' that enables them to create 'highly personalized and valuable customer experiences' that they were not able to execute on other systems."
The Relevancy Group states that MessageGears is "ideal for enterprise marketers that do not want to move or outsource data to an ESP...MessageGears' hybrid email marketing solution is the answer for clients with massive amounts of ever-changing data and/or concerned with data security."
This is the fourth year MessageGears has been ranked by The Relevancy Group and honored with client satisfaction awards. The company received seven awards in 2017, seven awards in 2016 and three awards in 2015.
"Because our focus is always on client satisfaction, it's especially gratifying to see such high marks from our clients in this report," MessageGears CEO Roger Barnette said. "That's really where the rubber meets the road in any tech business like ours — how well do you help others succeed? As long as we're doing well there, we feel like we're on the right track."
The authors surveyed 401 email marketers, documented ESP demos related to key themes, reviewed vendor questionnaires, and conducted one-on-one interviews with key respondents. For more details on the methodology of the report, visit http://www.relevancygroup.com/shop/the-relevancy-ring-esp-buyers-guide-2017-1.
About MessageGears
MessageGears is the only email service provider that enables the world's top brands to send dynamic, high-volume marketing messages with speed and precision by providing a platform that overcomes the inherent limitations of marketing cloud email systems. MessageGears works almost exclusively with large business-to-consumer (B2C) companies, including Expedia, Orbitz Worldwide, Chick-fil-A, AmTrust, and Ebates. Founded in 2010, MessageGears is based in Atlanta, Georgia. For more information, please visit http://www.messagegears.com.