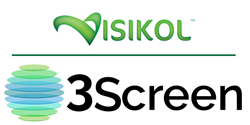 I am excited to join the Visikol family and I am highly confident that the 3-D imaging product and service platform the scientific team has developed over the past two years offers the drug discovery sector the most up to date tools to expedite the new drug development process
NORTH BRUNSWICK, N.J. (PRWEB) March 29, 2018
Visikol CEO Dr. Michael Johnson today announced that it has appointed Brian Mulhall as Director of Corporate Development effective immediately. In this position, Mr. Mulhall will play a key role in all stages of company operations and development as Visikol works to expand its cutting edge 3D imaging and digital analysis drug discovery platform called 3Screen™.
"This is the perfect time for Brian to join the Visikol team. He brings a strong leadership presence to our management group and has extensive experience in building pharma service specific businesses" said CEO Dr. Michael Johnson. "In today's early stage drug discovery environment, it is critical to operate with cutting edge technology that meets the demanding and fast-paced needs of the pharmaceutical and biotechnology arena. Brian will be effective in helping Visikol improve our operational platform so that we can exceed the demanding research requirements of our clients and help us develop a strategy and vision for long term success."
In 2015, Mr. Mulhall sold Whitehouse Analytical Laboratories, an FDA regulated testing facility that served the quality control testing needs of the pharmaceutical and biotechnology industries, a company he started in 2002 with business partner Alan Weiss. Previous to Whitehouse Labs, Brian worked for SGS US Testing as a VP of Pharma Services as well as Organon Pharmaceuticals as part of their Executive Management Program.
"I am excited to join the Visikol family and I am highly confident that the 3D imaging product and service platform the scientific team has developed over the past two years offers the drug discovery sector the most up to date tools to expedite the new drug development process. It offers a huge savings in time and expense over existing techniques," commented Mr. Mulhall.
About Visikol
Visikol is focused on accelerating drug discovery through quantitative histopathology and using their patented Visikol® HISTO™ tissue clearing technology to transform tissues into three dimensional data sets that can be mined for actionable insights. When paired with fluorescent labeling and 3D microscopy, Visikol® HISTO™ allows tissues such as 3D cell culture models or whole tissues to be imaged in their entirety in 3D. Visikol has leveraged this technology to launch 3Screen™ which is a high-throughput 3D imaging platform capable of transforming tissues into 3D data sets and answering complex biological questions. The addition of 3D histological information to the drug discovery workflow allows for complex features such as vasculature networks to be quantitatively analyzed in 3D or for the penetration kinetics of antibodies into tumor models to be understood. The company currently offers 3Screen™ as a service to pharmaceutical/biotech companies and is continually focused on improving the platform as well as building out a suite of standardized assays. In addition to this service offering, Visikol also sells various tissue clearing reagents and kits for academic researchers that are interested in adopting the approach into their own workflows. For more information about Visikol or 3Screen™, please visit our website at visikol.com.
For additional assistance, journalists, investors and analysts may contact:
Dr. Michael Johnson
CEO and Co-Founder
info(at)visikol(dot)com
1-800-615-8474