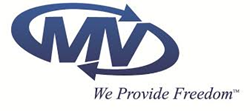 DALLAS (PRWEB) March 27, 2018
MV Transportation, Inc., a recognized leader in passenger transportation services, today announced its subsidiary Reliant Transportation was awarded a contract to provide student transportation services with the Northwest Independent School District (NISD), following the outcome of the district's competitive procurement process.
MV will provide safe and reliable transportation for the 23,000 students enrolled in NISD schools as part of a new five-year contract beginning July 1, 2018, directing over 170 daily routes for general and special education, school activities, field trips, and athletic events. The company will institute a driver hiring and training program and deploy its highly-regarded industry best practices in preventative and predictive maintenance. MV will also showcase its safety culture within the District, educating employees, faculty, parents, attendants, and students in safety-related curriculum and activities.
"We appreciate the trust NISD and its leaders have placed in MV," said Doug Gies, senior vice president, MV Transportation, who will oversee the operational implementation. "We're looking forward to working in partnership with the District to bring optimal education and transportation opportunities to every family."
MV is the largest privately-owned passenger transportation services firm in North America and a top-10 provider of school transportation services. MV serves school districts in Anchorage, Chicago, New York City, and other cities across the United States. NISD joins other Texas-based MV passenger operations including Austin, Corpus Christi, Dallas, and El Paso, along with the company's headquarters in Dallas.
About Northwest ISD
Located in the northwest area of the DFW metroplex, Northwest Independent School District has a vision of becoming the best and most sought-after school district where every student is future ready: ready for college, ready for the global workplace and ready for personal success. At 234 square miles, Northwest ISD is one of the largest school districts in the area and spans three counties (Tarrant, Denton, and Wise) and 14 municipalities. NISD operates 17 elementary schools, five middle schools, three comprehensive high schools and one accelerated high school. With the addition of new students during summer months and continued growth, total student enrollment now exceeds 23,100. The district's growth is a result of several factors: the size of the school district; the number of active housing developments; and the attractive housing, retail, and business industries in the immediate area.
About MV Transportation, Inc.
MV Transportation is the leading provider of paratransit services and the largest privately-owned passenger transportation contracting services firm in the United States. In addition to paratransit services, the company provides fixed-route, campus and corporate shuttles, and student transportation services. Founded in 1975, MV provides freedom for over 110 million passengers each year across 28 states and three Canadian provinces with a team of more than 20,000 dedicated transit professionals. For additional information, please visit http://www.mvtransit.com.