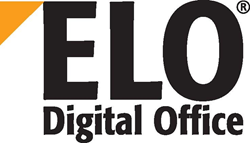 Only ELO meets the needs of SME customers with solutions that are affordable, easy-to-implement, and simple-to-use while providing a growth path for evolving requirements.
BOSTON (PRWEB) March 28, 2018
ELO Digital Office USA, enabling businesses to improve collaboration and streamline information management in a digital economy, announced its expansion into the Caribbean market with the addition of HSS Barbados as an ELO Digital Office Certified Partner. HSS Barbados, headquartered in St. Michaels, is a full-service information technology provider serving small to large enterprises throughout the Caribbean region. The company will resell and implement the entire portfolio of ELO solutions including ELOoffice, ELOprofessional, and ELOenterprise to a range of industries spanning construction, healthcare, and financial and legal services. HSS Barbados joins a global partner network of more than 1000 ELO Business Partners.
ELO - Affordable and Easy-to-Use Content Management Solutions
"We pride ourselves on being a one-stop technology provider for SMEs and multi-national companies in the region, and we sought a content management solution that would round-out our offerings," said Kevin Knight, managing director of HSS Barbados. "There are plenty of ECM providers, but only ELO meets the needs of the SME customer with solutions that are affordable, easy-to-implement, and simple-to-use while still providing a growth path as customer requirements evolve. We are excited to bring the ELO solutions to our customers in Barbados and throughout the Caribbean."
While HSS Barbados will resell and implement the entire portfolio of ELO content and information management solutions, it will focus on ELOprofessional for SMEs. Delivering all the functionality required to effectively manage, quickly access, and securely control information throughout its life cycle, ELOprofessional's comprehensive capabilities include:

Information capture with options for automated scanning to bulk imports
Workflows to manage processes across all departments
Document processing for fast, automated processing of paper-based and digital documents in mailroom
Integration with interfaces that extract information from difference sources and integrate them into a central system
Collaboration for improved project transparency and communications
Navigation and search allowing customers to find information and documents quickly and effortlessly
"2018 is developing into a banner year for ELO USA with the continued growth of our partner network," noted Szilvia Horvath, CEO pf ELO Digital Office USA. "The addition of HSS Barbados highlights the broad appeal and value that ELO solutions bring to businesses regardless of size, industry or region. We are delighted to have HSS join the ELO family and have ELO an integral part of their solution portfolio."
About ELO Digital Office USA
ELO Digital Office USA provides innovative digital content management solutions for organizations of all sizes and industries throughout the United States. ELOoffice, ELOprofessional, and ELOenterprise give businesses an electronic and secure way to easily capture, archive, and manage business documents and information – both paper-based and digital. A subsidiary of ELO Digital Office GmbH (founded in 1998), ELO USA is headquartered in Boston, MA and is part of a network of global ELO offices throughout Asia, Australia, Europe, and North and South America. ELO Digital Office GmbH has an extensive network of global business partners and maintains technology partnerships with industry leaders such as IBM, Microsoft, and SAP. Visit ELO USA. Follow us on LinkedIn and Twitter.
About HSS Barbados
HSS Barbados offers a suite of business solutions to address the needs of SMEs and multinational corporations in Barbados and the Caribbean alike. Our team comes well-equipped with professional foresight, industry experience and technical knowledge. We are a ONE-STOP service provider offering solutions in unified communications, access control, document and enterprise content management software, web development and printer hardware. HSS Barbados guides its clients on best-fit business solutions for desired results. HSS Barbados. Follow us on LinkedIn and Instagram.
All product and service names mentioned herein are the trademarks of their respective owners.