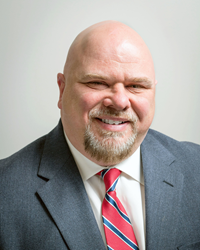 "Strong project management is the key to our success and we believe Jay will continue and grow our reputation for excellence in the re-roofing sector."
DALLAS (PRWEB) March 27, 2018
National Roofing Partners (NRP), the leading network of commercial roofing contractors in North America, is proud to announce the addition of Jay Wilbanks as Director of Project Management to the NRP team. Wilbanks has a strong history in construction with executive level program management where he specialized in large-scale, retail development.
"We continue to build out our projects team," stated Steve Little, CEO of NRP. "We have a high level of commitment to the projects that our network completes for our national accounts. We continually find that working together on a national and local level delivers our customers the best roofing systems along with consistent, long-term maintenance. Strong project management is the key to our success and we believe Jay will continue and grow our reputation for excellence in the re-roofing sector."
Most recently, Wilbanks worked for Icon Identity Solutions as a senior program manager where his responsibilities included business development, preconstruction, estimation and project management. He has a well-established record of achievement and demonstrated success at the senior project management level working for UCS Construction and with his own family-owned business, Wilbanks Construction.
Wilbanks holds a Bachelor of Science in Economics with a minor in Business Administration from the University of Texas at Arlington. He is also active with the Knox-Corinthian Masonic Lodge #851, and Pentagon Lodge #1080 where he was raised to Master on May 12, 2012. He has served in various officer positions in Pentagon Lodge #1080 and Knox-Corinthian Lodge #851.
About National Roofing Partners
National Roofing Partners (NRP) was founded with the mission of continually improving the facility management capabilities of its customers by analyzing existing roof conditions, recommending and providing high-quality single-source roofing replacements and services with dedicated support and technology. Building on the strong expertise of tier one commercial roofing contractors with over 120+ service locations and 8,000 employees nationwide, the network provides exceptional roofing and building envelope service, technology and maintenance for customers. For more information, visit http://www.nationalroofingpartners.com.