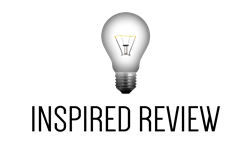 "This workshop is a must for all attorneys in need of some initial guidance on the journey to becoming a Business Leader and Entrepreneur."
New York, NY (PRWEB) March 27, 2018
Michael Dalewitz, Founder and CEO of Inspired Review, LLC, will be a featured speaker this evening at NYLS Alumni in Business and Entrepreneurship: Table Talk and Networking.
The event, hosted by New York Law School's Office of Career Planning and Center of Business and Financial Law, will be held at 5:30 p.m. at the Faculty Common and will feature 6 very successful and key alumni of New York Law School.
Dalewitz earned his bachelor's degree at the University of Florida in 2000, where he was also named the 2015 Outstanding Young Alumni of the Year and was recipient of the 2017 Horizon Award. He received his Juris Doctorate degree from New York Law School in 2004 and then returned as an Adjunct Professor in 2008 after launching the Electronic Discovery Program at the school.
He is best known for his innovation in the eDiscovery and Document Review are of law, in which he has built one of the fastest growing companies, and has redesigned a perceived commoditized industry with new processes, workflows and technology that create major cost savings and reduce the risk of errors in major litigations and investigations while in the discovery process.
Dalewitz has worked with large global corporations, Fortune 5000 companies and many of the AMLAW 100 firms in creating new programs that "push the envelope" and create major unseen efficiencies.
His successes have been mentioned in Bloomberg Business among other Leading Mainstream Business and News Publications.
He is beginning to become a well known motivational speaker bridging concepts of Buddhism with modern business strategy and leadership. Dalewitz is a major philanthropist that both personally and through Inspired Review, spreads contributions to many charities and causes that need funding.
Dalewitz reflected on this event: "Coming Back to NYLS, where my legal education took place, and where I founded the eDiscovery Law Program is always a rewarding experience. This workshop is a must for all attorneys who need some initial guidance on the journey to becoming a Business Leader and Entrepreneur."
About Inspired Review
Founded in 2013, Inspired Review is the most groundbreaking document review firm in the legal industry and the Pioneer of Remote Document Review. With advances in data security and skills testing and metrics technology, through its proprietary software, ReviewRight, Inspired Review has built the largest network of highly qualified document review attorneys in the United States. Inspired Review ensures the defensibility of your review and minimizes the risk of error through statistically validated quality control, developed in-depth validation and targeted search methodologies. Inspired Review is also very concerned with igniting change in the world by giving back. A percentage of all the company's profits are donated to a monthly sponsored charity.