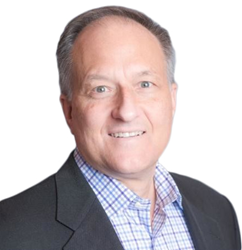 ANNAPOLIS, Md. (PRWEB) March 28, 2018
Buan Consulting announces the hiring of Dave Piotrowski as the company's Chicago-based, Senior Director of Business Development. Dave will be responsible for Buan's business development and sales, and will be instrumental in developing and executing the company's continued growth strategy with Configure Price Quote (CPQ) and Contract Lifecycle Management (CLM) professional services.
"I was drawn to Buan Consulting's unique position within the Salesforce.com partner ecosystem — they're a focused team of experienced Salesforce.com experts with a fresh, inspired perspective. They believe in hard work, innovation and genuine customer collaboration to truly help their clients' businesses grow," said Dave. "I look forward to leveraging my business development experience with Apttus to extend Buan's reach to more enterprise-level organizations."
With 20+ years' experience in the software industry, Dave has a broad background in Software & Services Sales, as well as consulting expertise with global companies such as SAP, Apttus and NetSuite. Dave earned a bachelor's degree in Engineering from Penn State University and an MBA in Finance and International Business from the University of Notre Dame. He will utilize his knowledge and business experience to solve complex business issues for customers while growing the SpringCM and Salesforce CPQ practice at Buan.
"Dave brings a significant amount of CPQ & CLM business process expertise and Best Practices to Buan, along with his successful sales background," said Dan Buan, CEO of Buan Consulting. "We're excited to welcome Dave to our team, and look forward to introducing him to our customers and partners at Salesforce.com and SpringCM."
About Buan Consulting
Buan Consulting is an experienced, award-winning team of Salesforce CRM, CPQ & CLM experts headquartered outside of Washington, DC in Annapolis, MD. As a Salesforce Silver Consulting Partner, Buan offers strategic CRM, CPQ & CLM consulting, development and implementation services to businesses looking to streamline processes, track data and garner powerful insights. In their 12+ years as a partner, Buan Consulting has implemented more than 800 Salesforce solutions for clients in industries that span the commercial, government, economic development, IT and construction sectors. For more information, visit http://www.buanconsulting.com