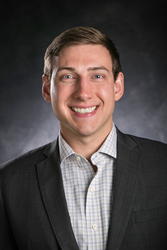 The team continues to be at the forefront of new technology and products that make the industry safer for families, for wildlife, and for the future
ATLANTA (PRWEB) March 27, 2018
Tracom takes pride in making the announcement that going forward Matt Kazmier will not only be the General Manager but now also a shareholder. Matt has been with Tracom since 2012. His career includes work in Corporate Finance, Buy-Side Negotiation, Project Management, and Branding. He graduated from The Georgia Institute of Technology with a Bachelors of Science in Management. Kazmier will be responsible in part for helping the Georgia-based company continue steps of advancing the future of wastewater monitoring.
About Tracom:
Tracom, Inc. develops custom fiberglass products that are installed on the outflow pipes of industrial factories and manufacturing centers. By nature, these businesses produce toxic wastes that can end up in natural water supplies without the proper precautions. Tracom, Inc. becomes a vital step in helping these high-industry companies monitor and prevent long-term water pollution.
For 27 years, Tracom, Inc. has been partnering with some of the most recognizable brands in America, creating standardized solutions for wastewater treatment. From Fortune 500 companies to public universities, the team has gained a reputation as one of the most dependable names in the industry, thanks in part to their state-of-the-art fiberglass production facility.
Why Monitoring WasteWater Matters:
Contaminants like lead, toxic paint, and other industrial byproducts can eventually end up in public waterways. Without adequate safeguards, lakes and rivers can easily become inundated with unsafe and illegal levels of hazardous materials. Tracom, Inc. develops the non-corrosive fiberglass pipes that allow companies to measure water quality at the time of disposal.
Specialized products like Parshall Flumes and Weir Boxes are foreign to the average person, but essential components of wastewater treatment for thousands of businesses. These modules can be outfitted with sample tubes and measurement devices to continuously audit water output. Through Tracom's products, industries across the country have been able to promote sustainable water management for 27 years.
"Thanks to Tracom's continued commitment to outstanding products and standards of industrial wastewater monitoring, the team continues to be at the forefront of new technology and products that make the industry safer for families, for wildlife, and for the future," adds New Shareholder Matt Kazmier (General Manager).
To learn more about Tracom, please visit their website at http://tracomfrp.com.