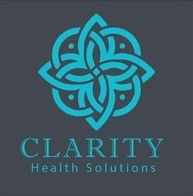 At Clarity Health Solutions we celebrate anyone in therapy. Being in therapy indicates a desire for growth. We respect that!
JUPITER, Fla. (PRWEB) March 29, 2018
Sometimes in life, we lose our way. A new mental health practice in Jupiter, Clarity Health Solutions, has a vision for helping people to get back on track and live out their full potential. The practice aims to make a lasting impact on clients, colleagues and the greater Jupiter community as a whole.
Jennifer Hoskins-Tomko, a clinical psychotherapist and Clarity Health Solutions founder, explains, "Clarity, to me, means living life free of things that interfere with accomplishing our goals. If we have a goal, it can be more difficult to achieve when we are distracted by things that muddy the clarity of that goal. I see it as my mission to help people get past distractions such as other people's opinions of them, fear, guilt, or even toxic people."
Judi Jennet, also a clinical psychotherapist, working with Hoskins-Tomko and is quick to agree: "Clarity Health Solutions' vision embraces helping clients believe in their ability to achieve clarity and growth. We also believe in helping our colleagues to grow by offering mentoring, continuing education units, and networking events. And we want to serve our community… volunteering and speaking at local events, offering group therapy and therapeutic book clubs."
Within the warm embrace of a beautiful, home-like atmosphere, Clarity Health Solutions offers a dizzying array of premium services for adolescents, adults, individuals, couples and groups. Just some of these services include trauma therapy, substance abuse assessments and relapse prevention, PTSD therapy for first responders, adolescent support, pre-marital counseling, co-parenting counseling, parenting support, anger management, grief counseling and life coaching. Weekly support groups include: You're not the only one, a women's group; Retirement isn't as easy as it looks; and I'm sober, now what? Prices range from $30 - $40 for a 75-minute group session to $125 - $150 per hour for individual therapy.
"It's important to know the best practices and apply cutting edge tools," says Hoskins-Tomko, who is certified to offer Eye Movement Desensitization and Reprocessing (EDMR) and Trauma-Focused Cognitive Behavioral Therapy (TF-CBT), among other therapeutic methods.
Of course the proof is in the pudding, and Clarity Health Solutions is already earning rave reviews from clients for its compassionate care. "Jenn is easy to talk to and I know I can trust her to listen without judgement," one client reflects. "She helps me be a better person. I don't know how I could have gotten through my divorce without her."
For further information, contact:
Jennifer Hoskins-Tomko, LCSW
Email: jtomko777(at)gmail.com
Tel. (561) 781-3333
Website: http://www.ClarityHealthFl.com