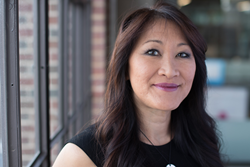 "I was utterly frustrated by the hiring process when I tried to re-enter the industry,"said SnapNurse CEO Cherie Kloss, who spent 18 years as an anesthetist before working as a TV producer for 10 years. "Other industries had made use of this type of platform before, so why not healthcare?"
ATLANTA (PRWEB) March 29, 2018
With an aging baby boomer generation and statistics that place 55% of the RN workforce at retirement age, the nursing industry is ripe for a new incentive to fill the growing global nurse shortage.
Enter SnapNurse.
The new on-demand technology platform cuts out the agency middle-man, allowing facilities to choose nurses directly and as-needed from a pool of pre-credentialed candidates.
Already, it's empowering nurses to take charge of their schedules, earn more money within their industry, and get paid faster.
Healthcare organizations are also reaping the benefits with savings of 20-30% on the hiring process, as well as the ability to search for qualified nurses based on specific criteria and ratings.
"I was utterly frustrated by the hiring process when I tried to reenter the industry,"said SnapNurse CEO Cherie Kloss, who spent 18 years as an anesthetist before working as a TV producer for 10 years. "Other industries had made use of this type of platform before, so why not healthcare?"
With this idea percolating in the back of her mind, Kloss started making use of her relationships in the healthcare and media industries to bring SnapNurse to life.
Now she's brought on founder and former CTO of the $22 billion trading platform Intercontinental Exchange (ICE) Edwin Marcial as CTO and former Director of Anesthesia Services at Grady Hospital Jeff Richards as COO, with big plans to launch a revolutionary decentralized credential and payment system.
"Nurses are finally going to get their due," said Kloss. "Our NurseToken blockchain technology is in testing now, and will give nurses even more freedom to work when and where they want to."
About SnapNurse
SnapNurse is an on-demand technology platform that connects pre-credentialed nurses directly with healthcare facilities to fill empty shifts. Similar to other popular on-call applications, SnapNurse empowers nurses to make more money, create their own schedule and get paid after completing a shift. The disruptive tech platform is a favorite among hospitals and nurse managers for its ability to save time and money, increase contract talent pool, view profiles and provide ratings for available candidates. Launched in November 2017, the platform welcomes hundreds of new nurses daily and is available nationwide in areas with the largest nursing shortages. Always on the cutting-edge, SnapNurse is the first company that will apply a blockchain software (nursetoken.io) for credentialing, allowing nurses to carry portable authorization passports for instant approval at new centers.