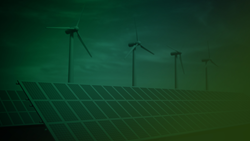 SANTA CLARA, Calif. (PRWEB) March 28, 2018
Having undertaken a successful 'soft-launch' of the Green Power Exchange (GPX) website (https://gpx.energy) at the TokenFest conference in San Francisco, and the Blockchain Summit 2018 in London, the GPX team is delighted with the interest the platform has generated and the fantastic community feedback on both sides of the Atlantic.
As a result, GPX is moving ahead with the official release of its white paper (v1.0). The document will be made available on the Green Power Exchange website as of Monday, April 2nd and presented at the Global Blockchain Forum (GB Forum) hosted at the Santa Clara Convention Center, CA.
For the GB Forum, Green Power Exchange is proud to confirm that it will be a Gold Sponsor at the event and can be located at their booth, where the team will be happy to field any questions about the GPX white paper, roadmap and vision for the future of peer-to-peer power trading. The GB Forum will attract 2,000+ attendees to the heart of Silicon Valley over two days, making it a prime opportunity for GPX to continue its community feedback process.
Green Power Exchange is holding a contest to give away 45 general admission tickets for the GB Forum, a value of $700 each, for more information or to take part, please visit:

ABOUT GPX HOLDINGS LTD:
Green Power Exchange ("GPX") is a power-trading platform for the modern age. Using blockchain technology, IoT integration and a user-friendly interface, the GPX platform represents a radical departure from current opaque and antiquated energy trading practices. GPX will enable an inclusive approach to power trading by directly connecting the producer and consumer. For more information please visit the website of Green Power Exchange.