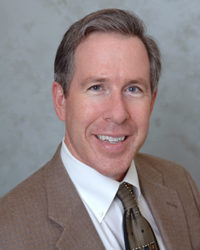 "Joining Manhattan College as dean is a dream come true," said Gibson. "With its dynamic combination of cutting-edge business skills and liberal arts thinking in the context of global New York City, this is the kind of business school students need in an ever more complex world."
RIVERDALE, N.Y. (PRWEB) March 28, 2018
Following a national search, Donald E. Gibson, Ph.D., has been named dean of Manhattan College's O'Malley School of Business, effective July 1.
Gibson comes to Manhattan College following leadership roles at Fairfield University as vice provost for academic affairs and dean of Fairfield's Dolan School of Business. As dean, Gibson raised the school's profile through substantially higher enrollments, increased recognition on national ranking lists, and program launches in entrepreneurship and business analytics.
"We are delighted to have Don join our community to serve as dean of our O'Malley School of Business," said Brennan O'Donnell, president of Manhattan College. "His vision and experience will help to strengthen our programs and provide our students and faculty with the support and resources they need to succeed. This is an exciting time not only at the College, but at our O'Malley School of Business."
The O'Malley School of Business was recently transformed thanks to a $25 million gift from Thomas D. O'Malley '63, former chair of Manhattan College's board of trustees. The gift will increase student scholarships and grants, making a Manhattan College education accessible to students from all backgrounds, while strengthening the College's connections with the New York City business world through hands-on, experiential opportunities. The gift will also support teaching and research focused on the present and future economics of energy.
"Joining Manhattan College as dean is a dream come true," said Gibson. "With its dynamic combination of cutting-edge business skills and liberal arts thinking in the context of global New York City, this is the kind of business school students need in an ever more complex world."
A professor of management at Fairfield, Gibson's research has examined emotional responses to organizations, anger in the workplace, and conflict management. He has articles published in a range of leading journals, including Organization Science, Journal of Management, and Academy of Management Perspectives, and a book for practicing managers, "Managing Anger in the Workplace."
Gibson received his MBA and Ph.D. from UCLA, and was previously a professor in organizational behavior at Yale. He also has served as program chair and executive director of the International Association for Conflict Management. Prior to entering academia, Gibson worked in television and film post-production in Los Angeles.
"Don brings amazing experience as a transforming academic leader, a world-class scholar, and a highly successful representative of his school to the business community," said William Clyde, Ph.D., executive vice president and provost at Manhattan College. "He's the right person to lead our O'Malley School of Business at this time of great opportunity. We are delighted to have him join our team."
Recent O'Malley School of Business graduates have secured jobs at many of the largest and most prestigious organizations in the country and worldwide. Manhattan College also provides a strong return on investment for its graduates: a 2015 Brookings Institution study rated Manhattan 9th out of more than 7,000 two- and four-year schools in an analysis that examined how well schools prepare students for successful careers.