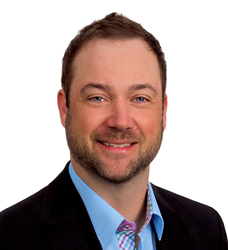 I've been witness to countless situations where a seller did not take the necessary steps to ensure his and/or her home sold quickly, and all parties involved ended up unhappy.
AUSTIN, Texas (PRWEB) March 28, 2018
Selling one's home can be an incredibly stressful undertaking, especially if it needs to sell in order to buy something new. "I've been witness to countless situations where a seller did not take the necessary steps to ensure his and/or her home sold quickly, and all parties involved ended up unhappy," said Realtor© Cody Hobza, PhD, of Kuper Sotheby's International Realty.
To prevent that from happening to sellers, Cody shares two common "Qs" sellers ask when potentially listing a home for sale, as well as the top three "Ps" of getting a home sold quickly.
Q1: "Do I have to do anything to it (my home)?" Fortunately, sometimes the answer is "no," aside from a little bit of staging, refreshing, and cleanup. "However, if it needs major adjusting and updating, a designer and/or stager should be called in," noted Cody. "Your home should look like the model home of its type before photography and video are taken."
Q2: "Do you think we can list it for (price)?" Typically, my response is something like, "Well, I don't know, maybe. What specifically about your home makes you believe it's worth that price?" added Cody. "As a Realtor©, the last thing I want to do is accept a listing at a price higher than market value and then watch as the home becomes stigmatized due to future price reductions, doesn't sell for full market value, and then my clients are unhappy," Cody stated. "This is an all-too-common occurrence, and one that can easily be avoided."
P1: Preparation. Preparation simply refers to staging and video/photography. Again, one's home should look like a model home prior to professional video/photography being taken. "Your home should be completely decluttered, and it should be nicely and tastefully furnished, windows, blinds and flooring should be completely clean, and the paint should be fresh," stressed Cody. "Don't skimp when it comes to these basics. Your home's final sale price is the main thing that will suffer, followed by your patience threshold and frustration tolerance."
P2: Pricing. "A common myth among sellers is that a home should be priced slightly higher than market value in order to 'leave a little wiggle room,'" Cody stated. "This is absolutely false. If your home is priced correctly, you will grab the attention of more buyers and the competition will naturally drive up the selling price, especially in hot areas."
Any reputable agent should be able to explain to a seller, in specific detail and based on sold comparables and market knowledge, why their home should be priced a certain way. "It's completely ok to challenge that agent with one or more reasons your home should be listed for more than the best price/square foot revealed by the comps." Pricing strategies can certainly be a collaborative process and it's possible the agent may have missed something (after all, you know your home better than anyone else), but at the end of the day your agent has more access to relevant data and should have a very good grasp of this data prior to meeting with you.
P3: Promotion. "Undoubtedly, your local Multiple Listing Service (MLS) is probably the best first place for your agent to go in marketing your property, and if your professional photos and video (including aerial) are up to snuff, then you'll be off to a good start," concluded Cody. "However, promotion shouldn't stop there, and if it does then you're likely getting what you pay for. There are many additional ways a property can and should be advertised."
Cody Hobza, PhD, Realtor© - Kuper Sotheby's International Realty
Cody Hobza is a buyer's and seller's agent and a Master Certified Negotiation Expert.
Sotheby's International Realty has the largest international presence in the business, and all properties it lists go to thousands of agents at over 900 Sotheby's offices in 70 countries. For more information, please call Cody at (512) 739-2035, or visit http://codyhobza.kuperrealty.com/.
About the NALA™
The NALA offers small and medium-sized businesses effective ways to reach customers through new media. As a single-agency source, the NALA helps businesses flourish in their local community. The NALA's mission is to promote a business' relevant and newsworthy events and achievements, both online and through traditional media. The information and content in this article are not in conjunction with the views of the NALA. For media inquiries, please call 805.650.6121, ext. 361.