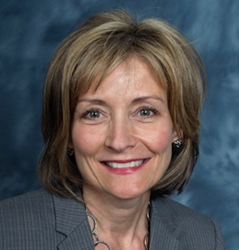 Lupus is a lifelong chronic illness for which we still have relatively few effective therapies. Our mission is to change that prognosis for our patients.
PITTSBURGH, PA (PRWEB) March 28, 2018
A new white paper has been published by leaders in clinical research for lupus, including Allegheny Health Network's Susan Manzi, MD, MPH, that seeks to shift the paradigm for how lupus clinical trials are conducted so that more effective treatments for this devastating disease can be developed.
Entitled "Lupus Community Panel Proposals for Optimizing Clinical Trials: 2018," the white paper offers recommendations to the U.S. Food and Drug Administration (FDA) for improving clinical trials of new treatments for lupus. This represents the first time the nation's lupus research community has come together in providing new research protocols for the FDA's consideration.
The recommendations highlight five key solutions for optimizing lupus clinical trials, which include making trials available to people with all types of lupus, decreasing the size of trials, using recent scientific breakthroughs to select patients most likely to benefit from a given treatment, improving choices in the background medications used, and improving the methods by which the symptoms of people with lupus are tracked and graded.
The white paper was drafted by lead author Joan T. Merrill, MD, Chief Advisor of Clinical Development at the Lupus Foundation of America and member of the Oklahoma Medical Research Foundation, alongside Dr. Manzi, Chair of the Medicine Institute at Allegheny Health Network (AHN) and Medical Director of the Lupus Foundation of America, and Victoria P. Werth, MD, Professor of Dermatology & Medicine at the University of Pennsylvania, School of Medicine.
As part of their research in composing the paper, Drs. Merrill, Manzi and Werth re-evaluated data from numerous failed lupus clinical trials that have taken place over the last several decades. They also received input and guidance from nearly three dozen opinion leaders in the field of lupus including lengthy consultations with key clinical scientists from a number of biopharmaceutical companies.
According to Dr. Manzi, lupus is a debilitating autoimmune disease that affects approximately 1.5 million people in the U.S., predominantly young women and minorities. Lupus has no cure and can affect many different parts of the body resulting in a variety of symptoms. Belimumab is the only FDA-approved treatment created specifically for lupus.
"Lupus is a lifelong chronic illness for which we still have relatively few effective therapies," Dr. Manzi said. "Our mission is to change that prognosis for our patients. We believe the solutions offered in this paper could effectively address many of the issues that have long hindered our research efforts, including the lupus drug development process that is so critical to improving patient outcomes and, ultimately, to finding a cure."
As a leader in her field, Dr. Manzi has played an important role in advancing quality, innovation and best practices that have improved the treatment of patients with autoimmune diseases. She is internationally known for her research and patient care in lupus, and has published hundreds of scientific articles and abstracts on lupus and related illnesses.
Last February, AHN opened its Autoimmunity Institute at West Penn Hospital for patients who suffer from a range of autoimmune diseases including lupus. The first of its kind in the region, the AHN Autoimmunity Institute combines multispecialty care with cutting-edge research, patient education and advocacy to advance the treatment of autoimmune diseases and accelerate discovery of a cure for more than 100 different disease types.
The AHN Autoimmunity Institute hosts four "Centers of Excellence" for the treatment of common autoimmune diseases including lupus, rheumatoid arthritis, inflammatory bowel disease and celiac disease. Additionally, the Institute includes physicians from an array of clinical subspecialties such as rheumatology, allergy and clinical immunology, pulmonary, dermatology, gastroenterology, nephrology, endocrinology, cardiology and infusion therapy.
###
About the Allegheny Health Network
Allegheny Health Network (AHN.org), a Highmark Health company, is an integrated healthcare delivery system serving the greater Western Pennsylvania region. The Network is composed of eight hospitals, including Allegheny General Hospital, its flagship academic medical center in Pittsburgh, Allegheny Valley Hospital in Natrona Heights, Canonsburg Hospital in Canonsburg, Forbes Hospital in Monroeville, Jefferson Hospital in Jefferson Hills, Saint Vincent Hospital in Erie, West Penn Hospital in Pittsburgh and Westfield Memorial Hospital in Westfield, NY. The Network provides patients with access to a complete spectrum of advanced medical services, including nationally recognized programs for primary and emergency care, cardiovascular disease, cancer care, orthopaedic surgery, neurology and neurosurgery, women's health, diabetes and more. It also is home to a comprehensive research institute; Health + Wellness Pavilions; an employed physician organization, home and community based health services and a group purchasing organization. The Network employs approximately 19,000 people, has more than 2,800 physicians on its medical staff and serves as a clinical campus for Drexel University College of Medicine, Temple University School of Medicine, and the Lake Erie College of Osteopathic Medicine.
About the Lupus Foundation of America
The Lupus Foundation of America is the only national force devoted to solving the mystery of lupus, one of the world's cruelest, most unpredictable and devastating diseases, while giving caring support to those who suffer from its brutal impact. Through a comprehensive program of research, education, and advocacy, we lead the fight to improve the quality of life for all people affected by lupus. Learn more about the Lupus Foundation of America at lupus.org.