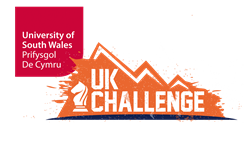 CARDIFF (PRWEB UK) 29 March 2018
UK Challenge is delighted to confirm their headline partner for this year's event as the University of South Wales (USW).
A subsidiary of Marco Polo Events (MPE); UK Challenge has always been keen to work closely with the local community; therefore, it was a natural choice to partner up with the thriving university.
David Moran, CEO of MPE, expressed his delight at the partnership;
"It has been a delight to work with such a forwarding thinking organisation as USW and having them join us as our headline partner for this year's event will make it a very special occasion in July.
Our competitors from across the UK and indeed the World will get to see a great event, great hospitality as well as a great location; for both business and pleasure."
The partnership will bring together two organisations that recognize the importance of teamwork in today's business world, with both embracing virtues such as honesty, integrity, professionalism and passion.
Commenting on the return of the UK Challenge to the area, Julie Lydon, Vice-Chancellor of University of South Wales stated;
"As a University founded by business and the professions, we're excited to be working with UK Challenge to host the leaders of so many inspiring organisations, and we look forward to welcoming them to South Wales."
With just over 90 teams confirmed for the 28th consecutive UK Challenge, when combined with the wonderful facilities of USW and their like-minded approach; it promises to be the best to date. The event even has a new logo marking the new partnership, combining the two brands.
Companies interested in participating in this July's UK Challenge can get in touch with Team Director Dylan Taylor via dylan.taylor(at)ukchallenge.co.uk.