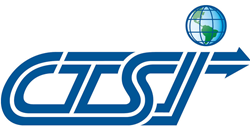 MEMPHIS, Tenn. (PRWEB) March 29, 2018
CTSI-Global, an award-winning supply chain management leader with offices in America's logistics hub Memphis, as well as Atlanta and Austin, along with international offices in Singapore, Ireland, and India, is pleased to announce their participation in the American Supply Chain Summit, a leadership-focused meeting designed around improving supply chain and procurement strategy across the globe.
Josh Miller, CTSI-Global's Vice President of Sales, and Richard Perry, Vice President of Product Management, will present a workshop titled "Data is the New Bacon: A Primer on Business Intelligence for the Supply Chain" on Monday April 9 at 3:10pm in the summit's main room at the Hyatt Regency Dallas. The talk will address: what is business intelligence; business intelligence + your supply chain; data quality – in data we (don't) trust; the growth of information; and coopetition: how BI supports shipper collaboration.
Josh and Richard are well qualified to speak on this topic due to their combined three-plus decades at CTSI-Global. Josh led the CTSI-Global initiative on creating big data analytics which includes over 1 billion shipment transactions and provides strategic freight market intelligence to their customers. He has worked on numerous global supply chain initiatives for Fortune 100 companies. Richard has been a technological leader at CTSI-Global spearheading important projects like UI/UX modernization, optical character recognition, their business intelligence platform, and their customer relationship management platform.
In addition to the workshop, Josh and Richard will be available for delegates and press throughout the event at an exhibit hall booth. To book a meeting, please contact Josh on 901-831-0856.
About CTSI-Global:
Intelligence for logistics is the wave of the future. Deep automation—fueled by robust data and clever analytics—will power the supply chain and freight industries of the 21st century. That's why CTSI-Global delivers vital, on-the-spot intelligence—one proud client at a time. CTSI-Global puts their client relationships first. For over 60 years, they've advanced solutions to stay ahead of the curve by always listening to their clients' needs. From a foundation in freight audit and pay, they've continually incorporated cutting-edge solutions to create a powerhouse for logistics needs, including TMS and all-encompassing managed services. CTSI-Global processes $12 billion in freight annually, has offices all over the globe, and supports dozens of languages, enabling better service to global players and tech startups alike.