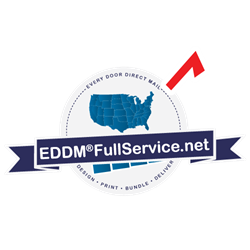 They have single handedly taken an already simple marketing strategy and made it practically effortless
KENDALL PARK, N.J. (PRWEB) March 30, 2018
EDDM Full Service is here and ready to provide quality marketing solutions to businesses in any industry. They have come prepared with a plan of action that makes handling Every Door Direct Mail as simple as ever.
Although they have "Full Service" in their name, EDDM Full Service also upholds that in how they communicate with their clients. That's because they connect clients with expert individuals from their marketing team. From there, these marketers get a grasp of the client's goals, design choices, and desired audience. Once that is over, EDDM Full Service takes care of the rest, including printing, counting, bundling, and post office delivery. Also, they provide design templates to clients who need them, making the process much simple and more efficient. In short, they have single handedly taken an already simple marketing strategy and made it practically effortless.
EDDM Full Service is powered by their partner, USA Print Marketing. Because of that, they also guarantee service to businesses all across the country. Furthermore, the team at EDDM Full Service has experience working with companies in all kinds of industries. Some industries with whom they've worked with in the past are pet stores, restaurants, doctors, auto services, and others as well. Depending on the company, EDDM Full Service is capable of tailoring a market strategy to each client's specific goals.
While they provide national service, the home office of EDDM Full Service is located in Kendall Park, New Jersey. They can also be reached via telephone at (855) 776-3336 or via fax at (732) 444-3619. In addition to their website, they are also active on social media via Facebook and Instagram.