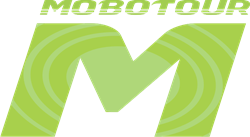 Technology is moving at the speed of light in 2018
(PRWEB) March 29, 2018
Forward-thinking mobile application leader mobotour has announced the launch of their new, completely serverless web portal. The company sees this achievement as a literal game-changer, finding that no other competitor in the mobile workforce reporting space comes close to offering the same functionality.
Serverless architecture allows developers to add features and functionality at hyper-speed, while keeping costs down for customers. In addition, when one area of the application experiences high volume it doesn't impact the performance of other areas.
"Technology is moving at the speed of light in 2018. We recognized this early on and have been investing in partners like AWS while keeping up with the pace at which they roll out development services. Other companies aren't keeping this pace." said Dustin Laun, mobotour CEO. "This is a clear advantage for mobotour, not only in our competitive landscape, but against virtually any technology vendor. This is only the beginning, we are converting our mobile app to serverless as well. This will allow us to deliver unmatched scalability, security and reliability in mobile workforce reporting."
mobotour will continue to roll out new services on their platform and is in the process of moving to a completely serverless architecture. Their mobile app conversion is in process, with an estimated completion of May.
"We will deliver on our promise of keeping our price at $15 per month, while providing customers with the most visionary platform available. We believe everyone should have simple, yet powerful software at a price they can afford." said Laun. "That's always been our mission and this is proof we are continuing to deliver on it."
About mobotour:
mobotour transforms the mobile workforce technology business model, offering a simple, effective reporting tool that's unmatched in its affordability. We provide anyone responsible for property tours, patrols, or rounds, the simplest and most powerful tool for real-time, complete mobile workforce reporting. Our technology allows our customers to schedule reports or get notified immediately of critical information including photos, videos, and audio information. Visit the website to see more: https://www.mobotour.com