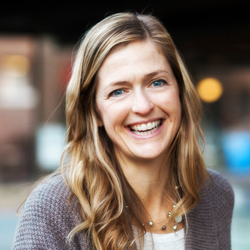 I see parenting as a relationship, not something we 'do' to our children.
ST. LOUIS (PRWEB) March 29, 2018
Parents graduating from an innovative new online course are proudly using new tools to manage their kids' big emotions -- and (perhaps more importantly) their own. Nationally recognized parent educator Suzanne Tucker launched the course in late 2017.
Tucker is a mom of four, author and parent educator. She founded Generation Mindful, a line of educational tools, toys and programs committed to connecting the generations playfully and nurturing the human spirit. Tucker shared, "through my work, I've met too many parents who want to parent without yelling, shaming, or overpowering their children, but they just don't know where to begin or how to discipline without punishment."
So Tucker created a new tool to teach them, the Online Positive Parenting Course.
Most parenting guides provide advice that reads like an equation. (If you follow these six steps exactly, your baby will finally stop crying and go to sleep. If only!) Tucker guides parents to look inward first, then learn how to discipline children respectfully. "I see parenting as a relationship, not something we 'do' to our children," Tucker shared in an introductory video.
The Online Positive Parenting Course begins as a series of six online group video sessions, which participants can watch at their own pace and at a time that works best for them. Once parents complete the sessions, they can access three monthly live Q and A's with Tucker along with a private, online parenting forum for class graduates only.
Mendy and Clint Koerkenmeier, parents to two-year-old twin boys, took the course together. Mendy shared, "Suzanne's class made me not only learn about myself, it made me learn about my spouse. That knowledge allowed us to come together and be the best parents that we could be in this moment."
Her partner Clint added, "When they told me about this class, I was very reserved. I can say after completing the course that I can see my parenting has changed for the better because of it."
About Generation Mindful:
Generation Mindful was founded by physical therapist, mom of four, and parent educator Suzanne Tucker. The idea for the company came when graduates from her positive parenting classes were asking for ideas to help them connect with their kids, especially when they were feeling overwhelmed and stressed. Suzanne saw a need to help adults move more practically (and playfully!) into the art of connecting with their kids. And Generation Mindful was born.
To learn more about the Generation Mindful course, please visit: https://genmindful.com/products/online-positive-parenting-course