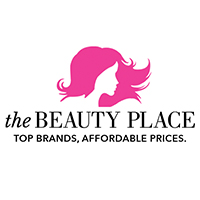 MIAMI (PRWEB) March 31, 2018
Beauty is constantly evolutionary and revolutionary, as the wide range of products and innovations at TheBeautyPlace.com prove. Whether it's embracing a new color for the season or revamping that skin care routine just in time for the change in temperature, everyone knows that the shift from winter to spring has a major impact on their beauty routine.
While catching up on that missed hour of beauty sleep, make another commitment to springing forward in other ways, too—namely shifting away from the thick potions that ruled the winter routine and familiarizing yourself with the lightweight emulsions of spring. What's on the beauty menu this season? Take a cue from some of the best-selling offerings at TheBeautyPlace.com right now.
Give skin an instant boost with NuFace Lifter Vitamin C Serum. Vitamin C is one of the most potent ingredients that can be used to combat the visible signs of aging? During a season of renewal, nothing is better for a brighter and clearer complexion than this powerful dose designed to increase collagen production and firm up loose skin.
All that sunshine is bound to have an effect on mood—and beauty routine.It's time to take advantage and let those brilliant rays bounce off that shiny mane in the best way possible. A spritz or two of Oribe Gold Lust Dry Shampoo can have a transformative effect and give hair the life, body, and volume that it's been craving since winter. Bonus points for the gorgeous scent that lingers all day long.
Speaking of scents, isn't it about time to adopted a signature fragrance? Give into temptation and add a John Masters Organics roll-on scent to any routine. Available in several scents that range from bold spices to sparkling citruses, the range offers something for everyone—and since it's a rollerball package, it can be easily aimed at precisely where it should go and nowhere else.
Finally, don't let spring pass by without reviving that commitment made to health. Now is a great time to usher out the old—the bad habits that may have clung to throughout winter, for example—and welcome the new. Vital Proteins Collagen Peptides are a great source of amplified nutrients designed to improve the condition of everything from hair to joints. Is there even a better way to prepare for the warmer months ahead?
About TheBeautyPlace
TheBeautyPlace.com is a premier online retailer featuring professional beauty products and tools from the industry's leading cosmetic, hair, and skin care brands. Find the world's top brands at discounted prices. The expert team at TheBeautyPlace.com is available to answer your most burning beauty questions, too. From valuable information to style tips, they have the knowledge to help you make the right beauty choices.
Follow TheBeautyPlace.com on social media:
On Facebook: http://www.facebook.com/pages/TheBeautyPlacecom/125435188536
On Twitter: @TheBeautyPlace
On Instagram: @TheBeautyPlace
On Pinterest: http://www.pinterest.com/thebeautyplace