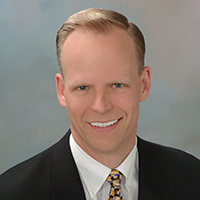 Every week, we read news articles, tweets or blogs about new technologies that have the potential to disrupt our business and personal lives in profound ways… The digital revolution before us presents enormous opportunities and challenges across the end-to-end consumer value chain
NEWARK, N.J. (PRWEB) March 29, 2018
Consumer Goods Technology (CGT) and Retail Info Systems (RIS) are excited to announce that John Phillips, SVP Customer Supply Chain & Global Go-to-Market at PepsiCo, will be the Keynote Speaker at the 2018 Retail & Consumer Goods Analytics Summit (RCAS). John will be at RCAS to discuss a variety of cutting-edge technologies that are poised to disrupt the traditional retail and consumer goods industries and the potential they have for driving deeper understanding of the enterprise, the marketplace and the consumer.
The 5th annual RCAS will be held April 25th-27th, at The Drake in Chicago, IL. This event brings together retailers and consumer goods executives to discuss ways to better leverage analytics to improve collaboration and consumer engagement. Attendees both gain insights into techniques, technologies, and best practices that will improve sales and marketing, merchandising, supply chain, new product development and other key business initiatives.
John Phillips has been with PepsiCo for over 30 years, having worked his way up from route salesperson. In his current role, John is responsible for working with PepsiCo's largest customers on supply chain and collaboration initiatives to drive both effectiveness and efficiency across the shared supply chains. His team also leads PepsiCo's internal network strategy design.
Speaking of the disruption in the consumer goods industry, John said, "Every week, we read news articles, tweets or blogs about new technologies that have the potential to disrupt our business and personal lives in profound ways. Many of these new technologies are impacting the CPG industry and dramatically changing the way consumers research and shop for products. These changes are also impacting CPG supply chains and the methods in which manufacturers and retailers get their goods to market. The digital revolution before us presents enormous opportunities and challenges across the end-to-end consumer value chain."
At RCAS, John will share his perspective and insights on some of the technologies that have the greatest potential to drive dramatic change across the CPG consumer value chain, from smart shelves to IoT devices, wearables to image recognition. This promises to be an exciting and thought-provoking session exploring how industry leaders can leverage these technologies to be at the forefront of driving transformational change in their organizations.
Albert Guffanti, Brand Director of CGT, said, "John Phillips is one of the premier thought leaders in the consumer markets industry and PepsiCo is a world-class, world-renowned, forward-thinking organization. I can't think of a better way to kick off the 5th annual Retail & Consumer Goods Analytics Summit, which promises to be a truly innovative event."
To find out more about the Retail and Consumer Goods Analytics Summit, visit https://events.ensembleiq.com/retail-cg-analytics/89916
About Consumer Goods Technology
Consumer Goods Technology, an integrated media brand, is the leading resource for consumer goods executives using technology to enable business success. Delivering content through print, online and events, CGT reaches an audience of more than 76,000 executives ranging from managers and directors to VPs and C- suite leaders across all major segments of the consumer goods sector, including packaged goods, consumer electronics, home appliances, and fashion. For more information, visit http://www.consumergoods.com.
About RIS News
RIS is the leading source for business intelligence, thought leadership and technology insight for retail executives who are seeking engines of innovation and rapidly adapting to market forces that are disruptive and transformational. RIS helps retailers and vendor partners connect with relevant content, exchange ideas with peers and partners, and find best-in class business solutions and strategies that lead to smarter IT and business decisions. The RIS media portfolio includes summit conferences, websites, thought leadership reports, benchmark studies and research, white papers, newsletters and special reports. For more information visit http://www.risnews.com.
About EnsembleIQ
EnsembleIQ is a premier business intelligence resource that exists to help people and their organizations succeed. It is structured to serve the business-to-business needs of retailers, consumer goods manufacturers, technology vendors, marketing agencies and retail service providers by using its integrated network of media and information resources designed to inform, connect and provide actionable marketplace intelligence. Learn more about EnsembleIQ at http://www.ensembleiq.com. EnsembleIQ is a portfolio company of RFE Investment Partners, a private equity investor with more than 30 years of experience investing in growth companies in partnership with strong management teams. Information on RFE can be found at http://rfeip.com/
About PepsiCo
PepsiCo products are enjoyed by consumers more than one billion times a day in more than 200 countries and territories around the world. PepsiCo generated approximately $63 billion in net revenue in 2016, driven by a complementary food and beverage portfolio that includes Frito-Lay, Gatorade, Pepsi-Cola, Quaker and Tropicana. PepsiCo's product portfolio includes a wide range of enjoyable foods and beverages, including 22 brands that generate more than $1 billion each in estimated annual retail sales. For more information, please visit http://www.pepsico.com/