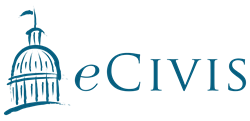 The acquisition of CostTree will introduce a new way for our state, local and tribal government customers to maximize their grant funding
PASADENA, Calif. (PRWEB) March 29, 2018
eCivis announced that it has recently acquired CostTree, a leading provider of SaaS cost allocation and cost management solutions for the public sector. The acquisition expands eCivis' core capabilities into new areas of financial management that are not addressed by ERPs and general ledger systems. Expanded capabilities of the CostTree platform include cost allocation, indirect cost calculations, management of negotiated rate proposals and rates, and the ability to produce formal cost plans and reports. These features will allow governments to make more informed choices and drive greater organizational and community impact.
"The acquisition of CostTree will introduce a new way for our state, local and tribal government customers to maximize their grant funding," said James Ha, CEO of eCivis. "Grants are revenue and, like any enterprise, there are costs associated with that revenue. CostTree provides a platform that helps calculate those costs for every grant award. Understanding the economics of pursuing and administering a grant is a data point that is calculated by an average cost today. A better command of these costs can produce significant returns for governments and support their efforts to be good stewards of grant funds."
"CostTree's software gives context to costs by making indirect costs transparent across an agency or department and showing how those numbers matter," said Nicky Lettini, CEO of CostTree. "Knowing those costs can help city managers and finance directors strategize effectively. Cost allocation is the tool that organizations use to receive reimbursement for services performed throughout the agency and to the public. This partnership just adds another opportunity for organizations to receive even more funding through grants. There's no one else doing this. There's no one else telling the whole story."
CostTree has been deployed in nearly 100 state and local governments, including Boston; El Paso County, CO; Glendale, CA; and the Maryland Department of Education. CostTree's cost allocation platform helps organizations maximize their indirect cost reimbursements, better understand their true cost of service, and run scenarios to determine what cost structure provides the greatest organizational impact. Other features include comprehensive audit tools for cognizant and reviewing agencies and their recipients; a dynamic Indirect Cost Rate Proposal framework that removes the frustration and complexity from your rate submission and review processes; and powerful transfer pricing and cost analysis tools that put full control at the fingertips of the end user.
About eCivis
Since 2000, eCivis ( http://www.ecivis.com ) has been most trusted and widely used SaaS grant management system by state, local and tribal governments. eCivis helps thousands of government agencies maximize their grant revenues, track their financial and program performance, prepare cost allocation plans and budgets, and access free open data tools to make sense of Federal data.