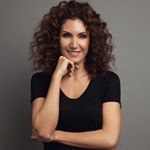 Your life too, can be a miracle!
NEW YORK (PRWEB) March 30, 2018
Ms. Nevsah Fidan Karamehmet (Nevsah), the Founding Director of the Miami-based IBCF (International Breath Coaching Federation, http://www.breathcoachingfederation.org) today announces her Miracle Course workshop April 26th - 29th, 2019, at the NY Open Center (22 East 30th Street).
The Miracle Course is a 4-day intensive workshop where participants begin on the evening of April 26th at 6pm. During the course, you will get conscious about your dysfunctional breathing and thinking habits. First time in your life, you will start recognizing your dysfunctional habits during breath-coaching sessions -- and then you will start learning new breathing habits. You will be working in groups of 3 with each coach working with the groups privately.
At the end of level-2 you will have an open and connected natural breath and oxygen levels in your blood. The levels will start rising. Instantly, you will experience positive changes in your thinking, breathing, eating and all kinds of life habits.
When you learn a natural breathing habit, something amazing starts to happen. Negative thoughts and negative feelings start to disappear and you start feeling and thinking positively.
For more information about the Miracle Workshop, or for registering yourself, go to http://www.breathcoachingfederation.org
Details of the Miracle Course at the NY Open Center is as follows:
DATES:
Thursday, April 26th 6pm -9pm
Friday, April 27th 6pm -9pm
Saturday, April 28th: 9am-6pm
Sunday, April 29th: 9am-6pm
LOCATION: 22 East 30th Street, Room 3A. New York, NY 10016
Nevsah quoted: "Everything you need to know about breathing will be covered during the Course, and if you like to change your life by changing your breath, then come and learn how to break the dysfunctional breathing habits, how to maximize your life, health and your overall wellbeing."
"After you finish this course, you will be healthier, younger, fitter, more positive, happier, more peaceful, stronger emotionally," Nevsah also indicated. "We have to let the breath be as it is, and surrender to whatever is going on in our breath. Every manipulation, every technique, every 'work' we do with the breath leads to dysfunctional habits which are the real cause of many problems we are facing. We do not need breathing techniques, but we need to unlearn our dysfunctional breathing habits and learn new healthy habits in our everyday life. And that would be by working with a breath coach who can really, truly analyze the breath and identify dysfunctional habits, breath chemistry, psychology, behavior and physiology. I always say this, and I can not emphasize enough: WE HAVE TO CHANGE OUR PERCEPTION OF WHAT BREATH IS."
Based on our former members' testimonies, based on anyone who experienced the Miracle Course, you will also feel:

Expansion to the reality spiritually;
The ability to look at yourself and your life with a totally different point of view!
Your relationships, private life, business life, social life in a totally different level!
An inner power and "eternal will" that can fulfill everything what you want and imagine!
And you will:

Completely remove sabotaging behavior patterns and the negatives in your life whose cause you don't know, which we call "the authority syndrome!"
This course will let you delete the idea that "life is like that, because of this, I am like that". Instead it will give you the truth that "I am like that, because of this, my life is like that" will become "the day you gain control over your power and life."
How is the Miracle Course working?
We will have breath sessions two/three times every day! We will be activating a transformative system in our bodies by activating our breath!
We will start the day with morning exercises. These exercises will include effective transformation methods which you can incorporate in your daily life.
Such as:

Meditation
Tibetan Five Rights
40 Days Harvest Plan
Voice exercises
Kundalini Breath
Morning Breathing Exercises
Intention workshop
Nevşah and breath coaches in the seminar will share their knowledge and experiences with us throughout the course.
Some topics that will be covered:

The work
Human Design
Breath and practice
A course in miracles
The programs that will be practiced:

Breath Analysis
Character Analysis
Positive intention
Sharing
Morning exercises
Voice exercises
Toning
Body mapping practice
Throat breath analysis
Dyadic integration exercise
Forgiveness exercise
Toning and voice exercise
Breath Coaching under the water
As people who joined the course admit:

THE MIRACLE COURSE WILL BE THE MOST IMPORTANT EXPERIENCE YOU EVER LIVED.
These 4 days will not only change your perspective of life, but also literally change your whole life!
Who can participate in the Miracle Course?
EVERYONE. Man, woman, young, old, every age and segment that this appeals to can have these workshops. It is enough for you to be willing to witness the MIRACLE.
For more information about the event, or to make one-on-one or Group appointments, contact Melike Ayan at melike.nyc@gmail.com
About Nevsah (http://www.nevsah.com):
Ms. Karamehmet is a distinguished and highly respected international leader in the field of breath coaching. She is the founder (2007) and the President of the NFS School of Life, and during her tenure with the school she has worked with more than 100,000 people in her seminars, workshops, professional meetings and private sessions. It was 2015 she founded the nonprofit IBCF (International Breath Coaching Federation -- an assembly of 9 foundations and their boards) and she is currently their President. The IBCF has worked with more than 100 organizations and trained more than 1,000 breath coaches from around the world. She has published 9 best-seller books and has earned many awards in recognition of her outstanding contributions to the field of breath coaching.
She has countless awards in coaching, and she has done dozens of research on "How breathing effects our lives." She just finished her tour in Europe and now she is in the U.S. for the Miracle Course.
She also recently earned the honor to be a Faculty member at Better Physiology school; and a faculty candidate at Breathing Science Graduate School in NYC.
About International Breath Coaching Federation:
International Breath Coaching Federation (http://www.breathcoachingfederation.org) was founded by Nevsah F. Karamehmet in 2015. The mission of the Federation is to lead global advancement of breath coaching profession. IBCF is one of the world's largest organizations of professionally trained breath coaches -- and confers instant credibility to its members. It is dedicated to advancing the breath coaching profession by setting high standards, providing certification, and building a worldwide network of trained breath coaches.
IBCF works with behavioral science faculties for a 2 years degree program in the U.S., UK and Europe.
Contact:
Melike Ayan
Melike.nyc@gmail.com
Follow us at Social Media Platforms:
https://www.instagram.com/nevsahofficial/
https://twitter.com/NevsahF
https://www.facebook.com/officialnfs/