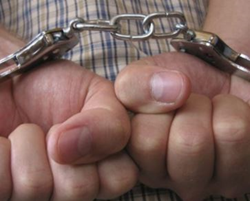 In many cases, police will only take the "victim's statement" and neglect to record anything the accused says.
WHEATON, Ill. (PRWEB) March 30, 2018
This scenario might sound familiar to many people (men, especially):
A man and a woman are in the process of splitting up, but still residing together. The woman, who has been drinking heavily, is threatening to use every legal means at her disposal to get the lion's share of the man's paycheck, plus full physical and legal custody of the children (if there are any).
A loud argument begins, during which the woman shoves the man, who is also inebriated. The man is incensed but doesn't retaliate. Then she grabs the man's laptop to see "what kind of tramps" have been emailing him. The man attempts to grab his laptop back and, in the ensuing struggle, the woman's forearms are scratched.
She calls the police. When they arrive, she claims the man grabbed her for no reason during an argument and scratched her arms. The man yells "Liar!" angrily and is immediately arrested by the police.
This scenario, in various forms (including situations where the man is the "victim") occurs millions of times in the United States each year. Sadly, most people don't know how to defend themselves against the crime they will be charged with -- domestic battery. So here are some things the accused should do as soon as possible
HIRE AN EXPERIENCED CRIMINAL DEFENSE ATTORNEY
It may seem like a no-brainer but many people would be surprised to learn some accused people put this off in hopes they won't be charged, even if they've actually been arrested. If you are unable somehow to hire an attorney, there are steps you can take in the interim (in fact, your new attorney will probably request you do the same things):
TAKE YOUR OWN STATEMENT
In many cases, police will only take the "victim's statement" and neglect to record anything the accused says. This makes it vital he (or she) "take his own statement", i.e. documents exactly what occurred as soon as possible after the incident, while memory of it is still fresh.
IDENTIFY WITNESSES
The accused also needs to "identify witnesses" and ask them to write down their recollection of events. Don't be afraid to ask everyone who saw the incident, even if you think they may harm your case: you don't have to turn these statements over to the police if they hurt your case and you may be surprised how exculpatory they may turn out to be.
SECURE THE DIGITAL EVIDENCE
All texts between the two parties, as well as social media posts, should also be preserved if they support the accused's version of events. Should the case ever go to trial, this kind of self-documentation could be critical in influencing a judge to dismiss a case, reduce charges, or mitigate a sentence.
Domestic Battery is a serious crime. Anyone accused of it should get serious as well. Their job, children and very freedom could depend on it.