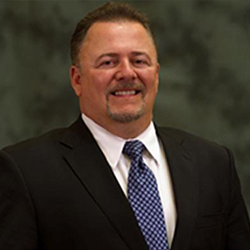 We are thrilled to have David join the company to lead this division that guides clients through their Oracle Cloud journey—Raghu Yelluru, SmartERP, Senior Co-Founder and COO
PLEASANTON, Calif. (PRWEB) March 30, 2018
Smart ERP Solutions, Inc. (SmartERP), announced that David Testa has joined the company as Vice President of Oracle Cloud/BI Services for North America. Mr. Testa will specialize in the sales and service delivery of the entire Oracle SaaS/PaaS/IaaS solution software suite. He will focus on multi-pillar Cloud offerings including: Cloud ERP/EPM - Financials, EPBCS, SCM, Procurement, Manufacturing, PPM, HCM and CX. His focus also includes business intelligence, analytics, master data management and big data across the Oracle suite as well as other third party technology platforms.
"We are thrilled to have David join the company to lead this division that guides clients through their Oracle Cloud journey," said Raghu Yelluru, Senior Co-Founder and Chief Operating Officer at SmartERP. "David is an expert in Oracle Cloud/BI Services and he has deep domain expertise from his time as Vice President of Oracle Sales and Delivery at Hitachi Consulting for five years and a partner with IBM Global Business Services for nine years. He has a proven track record partnering with client organizations to deliver effective innovative solutions and services that transform their organization."
Mr. Testa has sales and extensive professional services delivery experience with medium to large global client digital-transformation initiatives and has successfully sold and managed many multi-million-dollar implementations across multiple technology platforms including: Oracle, SAP, Microsoft and open source custom application development. He has also sold and led the delivery of dozens of business, technology and solution strategy engagements including all advisory, management, technology, web/mobile application development, business intelligence, outsourcing and application managed services consulting services and solutions over the last 25 years.
About Smart ERP Solutions, Inc.
Founded by Oracle/PeopleSoft veterans, Smart ERP Solutions® is a unique organization in the Enterprise Business Applications space providing innovative, cost-effective, and configurable solutions as well as a wide range of consulting services that efficiently extend the capabilities of ERP systems to meet specific client business process needs across multiple industries. SmartERP enables clients to seamlessly integrate their people, processes, applications, and data, across an enterprise, enabling the organization to streamline its operations and support business growth. SmartERP application managed services can supplement an organization's staff, co-manage applications or manage their entire set of Enterprise Business Applications. SmartERP/Provade delivers the only Oracle ecosystem focused enterprise class Services Procurement and Vendor Management System (VMS) for global contingent workforce spend management. SmartERP's robust Software as a Service (SaaS) solutions helps businesses achieve efficiency and measurable savings in their staffing, statement of work (SOW), outsourced pay-rolled work, independent contractor usage and other work services spend.
MEDIA CONTACT
Dave Reik
Smart ERP Solutions, Inc.
+1 925 271 0200 Ext:125