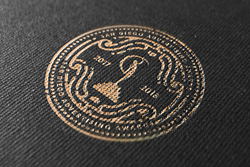 SAN DIEGO (PRWEB) March 30, 2018
Mindgruve, a modern marketing agency headquartered in San Diego, received two Silvers, three Bronzes and three People's Choice awards at this year's ADDYs for work in various mediums with clients Martinelli's and SleepScore. Junior Copywriter, Erik Sena, was also recognized with one Gold and two Silvers for student work.
In total, 16 Golds, 34 Silvers and 37 Bronzes were handed out to 24 companies in 41 advertising, digital and graphic design categories, culled from 201 professional entries and 17 student entries. Silver and Gold recipients are eligible to advance to the District 15 competition, the second of three tiers, where they will be judged against winners from San Diego, Los Angeles, Orange County and Las Vegas.
The ADDYs are held each year by SDX, a chapter of the American Advertising Federation (AAF). The AAF is a national advertising trade organization that acts as the "Unifying Voice for Advertising." Its membership is comprised of nearly 100 corporate members made up of the nation's leading advertisers, agencies, and media companies; a national network of nearly 200 local clubs representing 40,000 advertising professionals; and more than 200 college chapters with 5,000 student members.
About Mindgruve
Mindgruve is a modern marketing agency composed of strategists, creatives, marketers and engineers from around the world driven by one common purpose—to help companies grow their businesses. For more information, visit http://mindgruve.com/.
About SDX
Founded in 1911, SDX is the San Diego chapter of the American Advertising Federation and the city's oldest continuously operating business association. It brings together creative thinkers, business planners, marketing aficionados, communications technology innovators and more in order to build a community of professionals focused on what's next in the industry. SDX is creative, rooted in brand building, committed to public service and grounded in building valuable professional and personal relationships. For more information, visit https://sandiegox.org/.