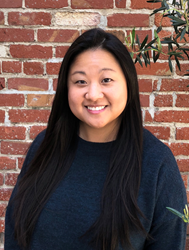 KENNEWICK, Wash. (PRWEB) April 10, 2018
The Children's Reading Foundation today announced that Sally Kim, marketing director at Callisto Media, was elected to its board of directors.
Kim formerly held various integrated marketing positions at Chronicle Books, Penguin Young Readers Group and Macmillan Children's Publishing Group.
"Sally will be a tremendous asset to our board," said Nancy Kerr, board president. "Her experience and publishing industry expertise will help us reach more families and children with our early literacy and school readiness messages and programs."
Throughout her publishing career, Kim has worked with many diversely talented authors, illustrators, and brands to launch award-winning and bestselling books to readers of all ages. She volunteers for the Women's National Book Association as co-chair of the Pannell Award for excellence in children's bookselling. She is also a member of the selection committee for the Great Group Reads list, organized by the National Reading Group Month.
Kim holds a Bachelor of Arts in History from Princeton University. She lives in San Francisco, California.
About The Children's Reading Foundation: The national nonprofit was founded in 1996 in Kennewick, Washington, with the vision that every child learns to read at grade level by the end of third grade, thereby reaching his or her full potential in school and life. The foundation delivers national programs focused on reading skills and school readiness for children birth to age 8. The Children's Reading Foundation helps establish local chapters in communities across the country. Learn more at ReadingFoundation.org.