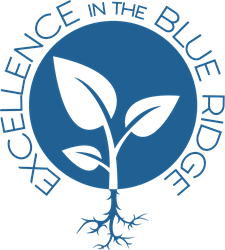 Certificate of Excellence from Taste of Blue Ridge
Winchester, Virginia (PRWEB) March 31, 2018
Taste of Blue Ridge is a community consisting of five tribes. These are restaurants, chefs, farmers, community local sourced stores, and beverages with an emphasis on breweries. "Are you a foodie? Do you travel for food? Here is a look at the food scene just outside of Washington DC right in your backyard," said Nancy Craun, Founder of Taste of Blue Ridge.
Taste of Blue Ridge is a marketing movement to highlight the food talent here in the Blue Ridge Mountains. It also shows the commitment of the locals and businesses to the highest quality local sourced food products.
"Over the last eight years as I worked to develop the tourism marketing platforms for Go Blue Ridge Travel and our first marketing community – Virginia Kids Trail, I often ate in restaurants thru out the Shenandoah Valley and experienced the phenomenal food local chefs were creating. I began to interview the chefs realizing they were often newcomers to the valley with excellent training from around the United States and the world," said Craun.
Thru the Virginia Tourism Marketing Leveraging program, a new website was created which launched this March. It is centered on the people behind the food and the food events people can attend. There will be six culinary events called "Root to Table" which will show the strength of our marketing community thru the collaborations between partners including the chefs, farmers, beverage retailers, and food vendors.
"Let me introduce you to five of our chefs. Taste of Blue Ridge is populated with personal interviews so click these links and learn more where there passion for food began," said Craun.
Chef Erik Foxx-Nettnin is head chef at Magnolias at the Mill in Purcellville, Virginia. Born in Clinton, Maryland and raised in both Virginia and Maryland. Chef Erik Foxx-Nettnin learned from some of the top chefs in the United States. "When I worked in DC it was impossible to truly know the farmers behind the locally sourced food products we used. Now that I am right in the middle of the farm hub, I can interact on a daily basis with these farmers and truly build menus around the animals and crops being raised here in the valley," said Chef Erik.
Chef Steve Ferrell is head chef at The Redbook Restaurant - Hillbrook Inn and Spa in Charles Town, West Virginia. Born in Silver Spring, Maryland, Steve Ferrell grew up in the small town of Brunswick, Maryland. "I am thrilled to have the opportunity to collaborate with Chef Erik. At Hillbrook's Redbook Restaurant, I have the opportunity to develop meals for thirty people a day and at Magnolia's Erik puts out a 1000. It really shows me the great opportunity I have to experiment that it not possible in a high volume restaurant where so many cooks are creating the food product. I am truly blessed to have this opportunity at Hillbrook Inn." said Chef Steve.
Chef John Lawrence is executive chef at The George Washington Hotel – George's Food and Spirits in Winchester, Virginia. Having worked in many seafood towns including the Outer Banks of North Carolina, Chef John has brought a seafood twist to the menu at George's Food and Spirits. "I added oysters – you have to have oysters. I have worked with the Rappahannock Oyster Company in Virginia for years as my house oysters. We serve them raw, we serve them baked, and we are now added fried oysters to the menu. I want people to see George's Food and Spirits as a wonderful place to get good seafood." said Chef John
Chef Mindy Biddle is head chef at Locke Store in Millwood, Virginia. A native of New Jersey, her greatest influencer was her mother. When asked about her love of food – "It's all about intuition: you smell, you taste, you share, you tweak. It's art, it's creative – it's always an exciting morning to begin a new soup and put the finishing touches on the soup from the day before: spices early, with fresh herbs and zest to brighten and finish the job," said Chef Mindy.
Chef Michael Ritenour is executive chef at Massanutten Resort outside of Harrisonburg, Virginia. Chef Michael joined the Massanutten team in 1995 and has been happy as the Executive Chef for over 20 years. When asked what inspired him - "I had an uncle who is a chef, and so was my father. I think it's a combination of being exposed at a young age and genetics from family members," said Chef Michael.
The Blue Ridge Mountain region has evolved over the past ten years. The locals travel the world and many ethnic cultures have made the Shenandoah Valley home. Plan a trip picking one of our luxurious lodging venues. Use Go Blue Ridge Travel to incorporate favorite activities like hiking, history, and the arts. This region has music, food, and art festivals every weekend.
About TasteofBlueRidge.com
Launched in April 2016, Taste of Blue Ridge is a marketing umbrella managed by Encore Event Partners, LLC, a marketing consulting firm based in Shepherdtown, West Virginia. Taste's mission is two fold -
For the consumer – B to C:
Create amazing food experiences thru itineraries connecting restaurant owners, chef, farmers, breweries, wineries, cooking schools, shops and lodging partners.
For the food member – B - B:
Taste of Blue Ridge strives be a food community of excellence that delivers support solutions to community members, meets our customers' needs of a food experience, offers development opportunities for our community members, provides growing value for the contributes to our community.
Contact: Nancy Craun Founder and Owner
Phone: 540.533.1853
Email: brb(at)BlueRidgeBride(dot)com