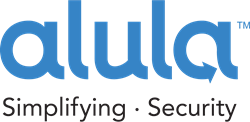 The future of simpler installation and support for monitored security is here.
HUDSON, WI (PRWEB) April 10, 2018
Alula announced plans to launch a newly integrated suite of mobile software, security and automation products and network services like cloud video that make up the Alula Security Platform. Fifteen-minute demos of the new mobile apps and security panel will be given at Alula's ISC West booth number 22059, providing professional security dealers, installers and integrators with everything they need to deploy new systems, integrate with consumer-DIY devices or plan takeovers of existing wired security. Dealers can choose from four demos of five minutes each, walking through setup, install and support of an entire smart security system.
The Alula Platform Promise

Smart security and automation
Add more accounts more quickly
Simplify installations and takeovers
Upgrade and upsell customer with ease
Eliminate truck rolls with remote panel configuration
Customers get control and convenience from the devices they already use and love
Familiar and modern solution for today's smart security customer
"Alula provides solutions for professional security dealers that meet the highest standards of robust security while providing consumer-like simplicity for configuration, setup, installation and support," said Alula CEO, Brian McLaughlin. "The future of simpler installation and support for monitored security is here. The Alula platform lets dealer installation teams get up and running in hours, not weeks. Whether increasing the speed and number of installs per day, limiting truck-rolls and simplifying remote support, or sending DIY-enabled kits directly to consumers for self-install, Alula has professionals covered."
About Alula
Alula is the only security platform that delivers security simplified for independent security dealers and installers and the customers who rely on their service and expertise. Today, thousands of dealers across North America have over 250,000 active locations secured and connected with Alula. Designed for professional security professionals, the Alula platform provides a complete security, alarm, video and automation solution for renters, homeowners and commercial installations. Alula is a business-driven security platform designed to reduce truck rolls, increase RMR, simplify inventory and put dealers in control of their business, their customers and their revenue. The Alula platform is available nationwide through distributors that cater to the alarm and integrator industry. http://www.alula.net