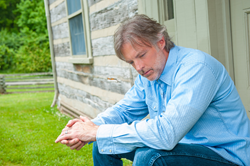 HENDERSON, Tenn. (PRWEB) April 04, 2018
Country music artist Darryl Worley will headline the Henderson Arts Commission Father's Day Festival, presented by the City of Henderson and Chester County Saturday, June 16, in Henderson's Gene Record Park. Planned for 1 p.m. to 10 p.m., the HAC Father's Day Festival will include children's rides and activities, food vendors and arts and crafts booths. Admission will be $10 per adult and free for those 17 and younger. HAC members will be admitted free, also.
Worley has produced 18 singles (three Number Ones) on the Billboard Hot Country Songs charts, including "Awful, Beautiful Life," "Have You Forgotten" and "I Miss My Friend." His latest release, "Lonely Alone," is available on iTunes.
A native West Tennessean, Darryl and his wife, Kimberly, have given to individuals facing hardships, supported area nonprofits and led the creation of the Darryl Worley Cancer Treatment Center. For almost two decades, his Tennessee River Run (a festival named after his hit song) has funded many of these projects through the Darryl Worley Foundation. He is also known for his long-time dedication to U.S. troops, frequently traveling overseas to encourage them.
For information about becoming a Father's Day Festival food or booth vendor, individuals may contact info(at)bramblettgrp(dot)com. To see the latest updates about the season and find information on becoming an HAC member, those interested can like facebook.com/HendersonArtsCommission. Presented by the City of Henderson and Chester County, the HAC season is also sponsored by Teague-Noles 45 Auto Mart, Jones Contractors, Arvin Sango, E&T Contracting, FirstBank, Peoples Bank, Freed-Hardeman University and Bramblett Group. In addition to the Father's Day Festival, 2018 events include an interactive showing of "Willy Wonka and the Chocolate Factory" on the Chester County Courthouse Lawn April 21, Summer Saturday Arts Academy in June and July, children's theatre experience in June and a performance of the Tony® Award-winning smash-hit musical, "Million Dollar Quartet" Sept. 27.